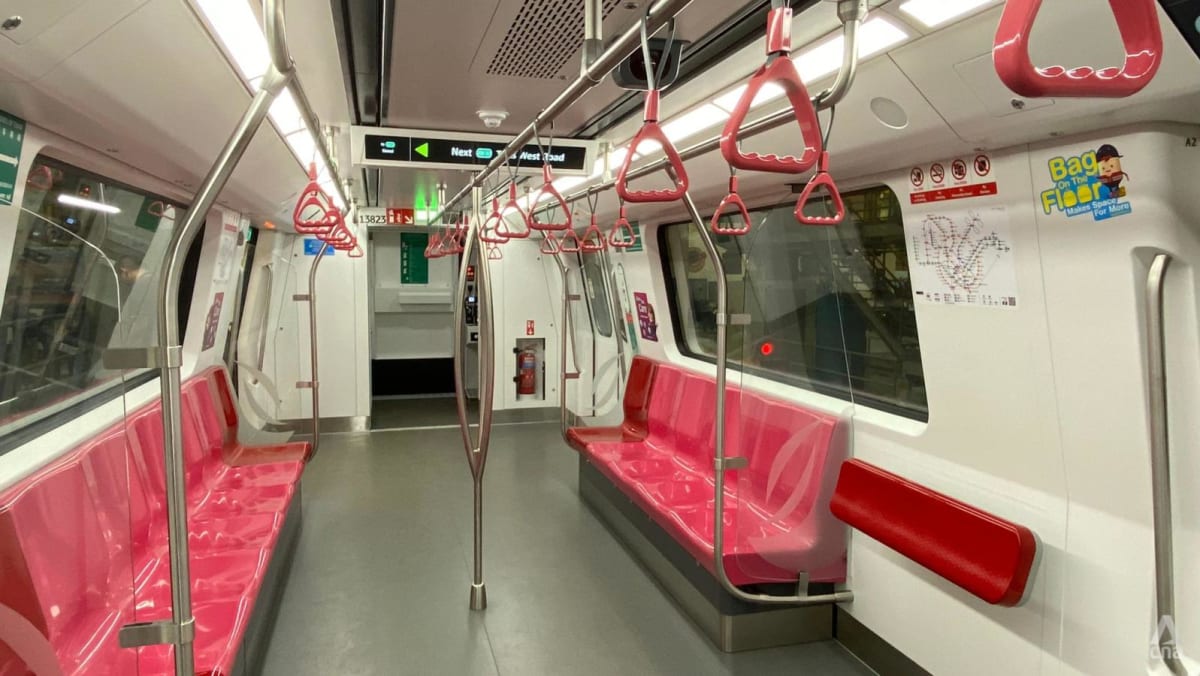 NEW LEASE OF LIFE FOR DECOMMISSIONED TRAINS
Community partners may choose to give these decommissioned trains a "new lease of life" by adopting train cars or their individual parts.
LTA has so far worked with educational institutions such as Skool4Kidz, the Rainbow Centre and SUTD, as well as non-profit organisations like SG Enable and the Action for Green Towns Taskforce to upcycle various train parts. It has also partnered with ITE College West to upcycle an entire train car for educational purposes.
Those interested in acquiring retired trains or upcycling train parts can email LTA_Train_Repurpose [at] lta.gov.sg.
MORE TRAINS FOR NORTH-EAST, CIRCLE LINES
LTA has also purchased six new trains from Alstom to serve the North-East Line (NEL) and 23 new trains to serve the Circle Line (CCL).
These trains are intended to cater for additional capacity when the North East Line Extension (NELe) and the Circle Line 6 (CCL6) begin operations, said LTA.
LTA has completed tests for the six new NEL trains and will be handing them over to SBS Transit for further operational testing. It has also received two of the 23 new CCL trains, which will be transported to the Integrated Train Testing Centre later this month for testing and commissioning.