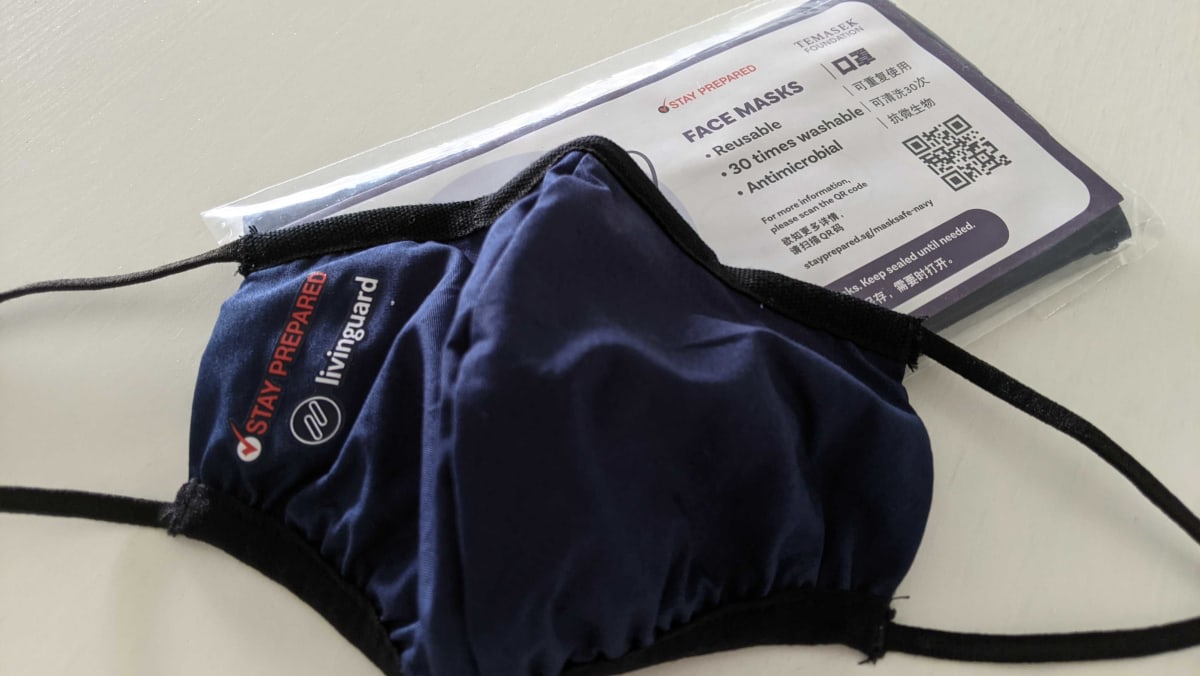 SINGAPORE: After coming across a man's resume during his work and finding it impressive, a man kept the document and later used the victim's NRIC number to redeem a free mask.
Chua Soon Seng also used NRIC numbers belonging to other people to redeem a total of eight masks that were given out by the Temasek Foundation.
The 41-year-old man was sentenced to seven days' jail on Wednesday (May 17).
Chua pleaded guilty to three charges of cheating and illegally retaining a person's NRIC number that was obtained without consent.
The court heard that Chua was working as an administrator at Enterprise Singapore between November 2018 and November 2020. His tasks included sorting letters in the mailroom and processing invoices.
Between October 2020 and November 2020, Chua received a resume from one of the victims in his work email.
He read the resume and found it impressive, so he kept a soft copy of the resume, which contained the victim's personal information.
In March 2021, Temasek Foundation launched the fourth round of its nationwide mask collection exercise. Singapore residents with valid identification cards could collect one reusable mask each from designated vending machines.
Chua used the victim's NRIC number to redeem a Livinguard reusable mask worth S$10 at a kiosk in Choa Chu Kang.
On Mar 5, 2021, the victim tried to redeem his face mask kit but was told it had already been redeemed. He lodged a police report.
In the course of investigations, Temasek Foundation flagged another incident involving Chua to the police.
Chua was arrested and the police raided his home. He had dishonestly obtained eight masks by using NRIC numbers belonging to other individuals, cheating Temasek Foundation of S$88 worth of masks.
Closed-circuit television footage showed Chua redeeming the masks.
The prosecutor asked for two weeks' jail, saying the cheating offences were against a public institution, and the crimes were difficult to detect.
Defence lawyers Josephus Tan, Cory Wong and Josiah Zee from Invictus Law asked for a fine of S$6,000 instead. Alternatively, they asked for a short detention order of not more than 14 days.
The lawyers said Chua had not obtained the masks to sell. He was also a first-time offender and tried to make restitution but it was not accepted, as Temasek Foundation does not accept restitution for such cases.