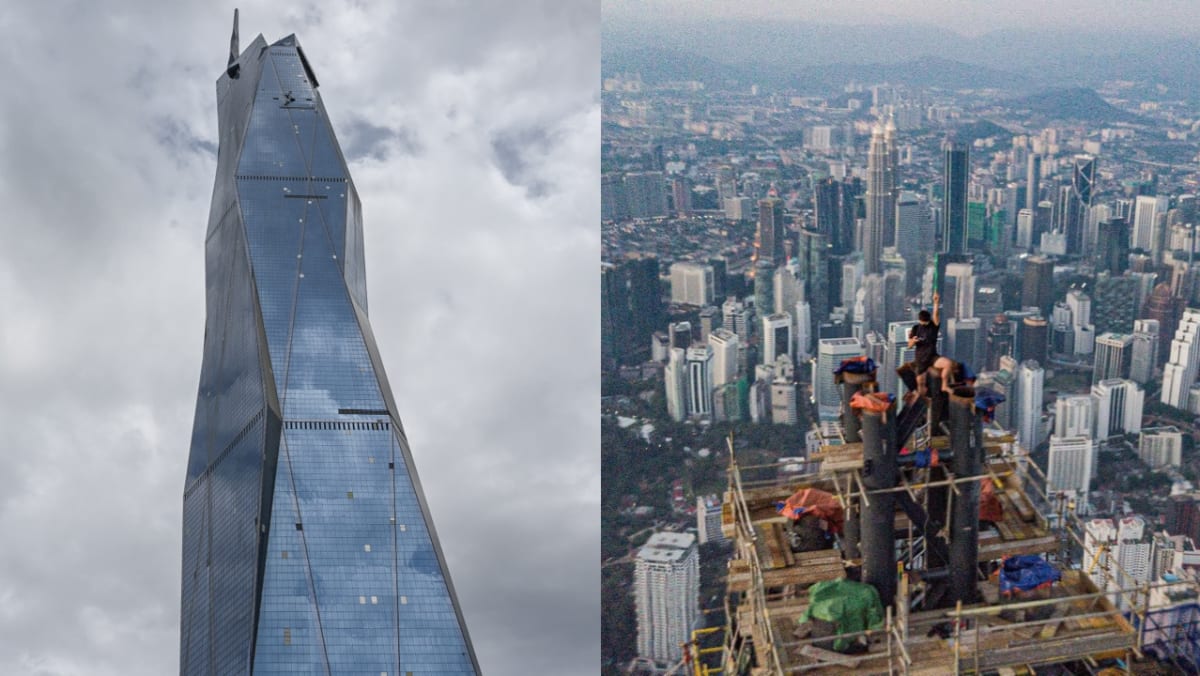 To get to the top, Keow said he used the stairs as the lift could raise alarms. But for the first 30 floors, he ran into multiple locked gates and bypassed them by jumping over the lift shaft.
"The worst thing was scaling from the outside at the top as it was locked," he said.
Keow insisted that he does not break locks, compared to some rooftoppers who are "notorious" for doing so and causing security to be beefed up. Some even hurt security guards to escape, he said.
"A lot of them are well-trained at picking locks. I don't have that skill, but what I have is I can climb pretty well," he said.
What about those who criticise rooftopping as an illegal act that endangers themselves and others?
"For me, I never break anything or hurt anyone … I can live with it," he added.
LUCRATIVE MARKET
Keow described rooftoppers as an international bunch of photographers and adventure-seekers who used to maintain a low profile, until they started challenging themselves to be the first to scale some of the highest-profile buildings worldwide.
It is also customary for foreign rooftoppers to give a "friendly greeting" to local members of the community before starting to climb on their "turf", he said.
"We fly around and it is a very lucrative market," he said, claiming that he sold one of his rooftopping photos from Dubai for US$50,000, which he said was featured in a subway magazine and turned into a promotional billboard.