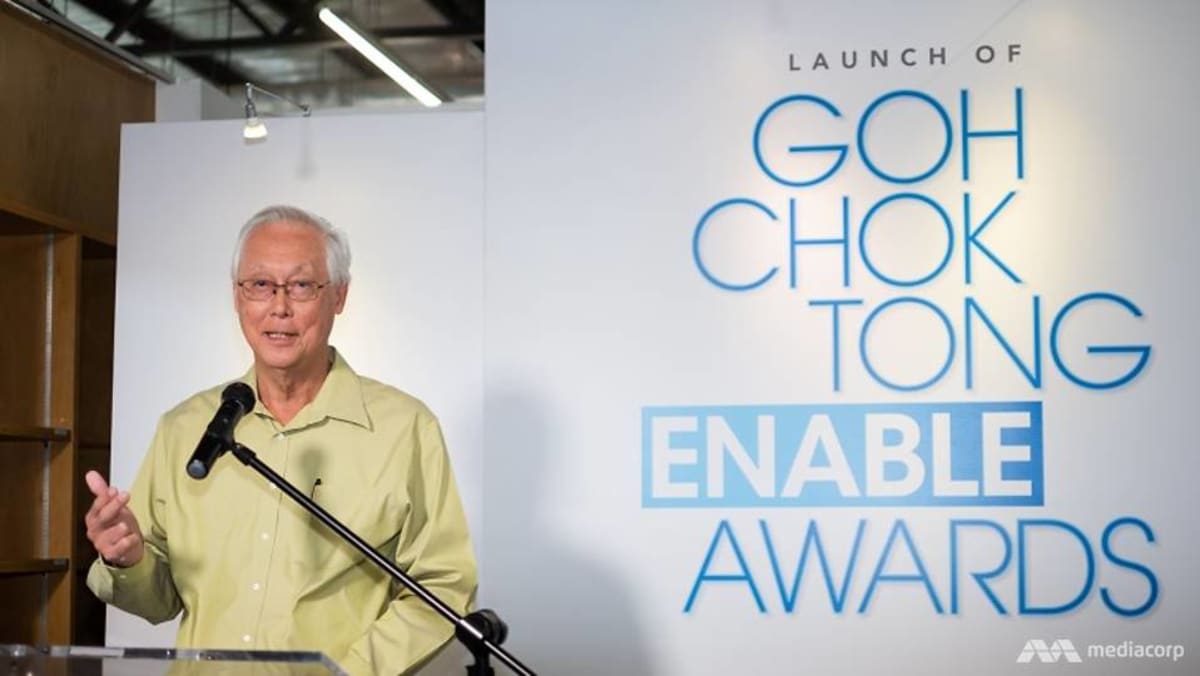 A community fund administered by SG Enable, with Mediacorp as its media partner, the Goh Chok Tong Enable Fund was initiated by Emeritus Senior Minister Goh Chok Tong as the Today Enable Fund in December 2016, before being renamed as the Mediacorp Enable Fund in November 2018.
With the latest rebranding as the Goh Chok Tong Enable Fund, it aims to grow its work in providing opportunities for and supporting the aspirations of people with disabilities.
"In this, the Goh Chok Tong Enable Fund looks to provide financial assistance and helm other initiatives to complement efforts by the government and social service agencies in aiding persons with disabilities to actively contribute to society and lead socially integrated lives," it added.
A key initiative of the fund is the annual Goh Chok Tong Enable Awards, which celebrates the achievements of people with disabilities and supports their aspirations.
This year's awards will be held on Nov 30. Nominations for the awards are open until Jul 23.
Mediacorp celebrities will join the award winners as well as beneficiaries of the fund to put together videos on their everyday lives, accomplishments and how they overcome challenges.
These videos will be shared across the company's media network.
"Mediacorp remains passionate in doing our part in building an inclusive society," said Mediacorp CEO Tham Loke Keng.
"As the fund's media partner, we will continue to leverage the reach of our platforms and talents to amplify its initiatives and work to support persons with disabilities and foster an inclusive society."
As patron of the fund, Mr Goh said: "A kinder, gentler Singapore is one that helps persons with disabilities excel in life, at work, and in the community. As the fund evolves, we should increase our support to meet the aspirations and needs of persons with disabilities, as well as be more effective in recognising their abilities and contributions to others."