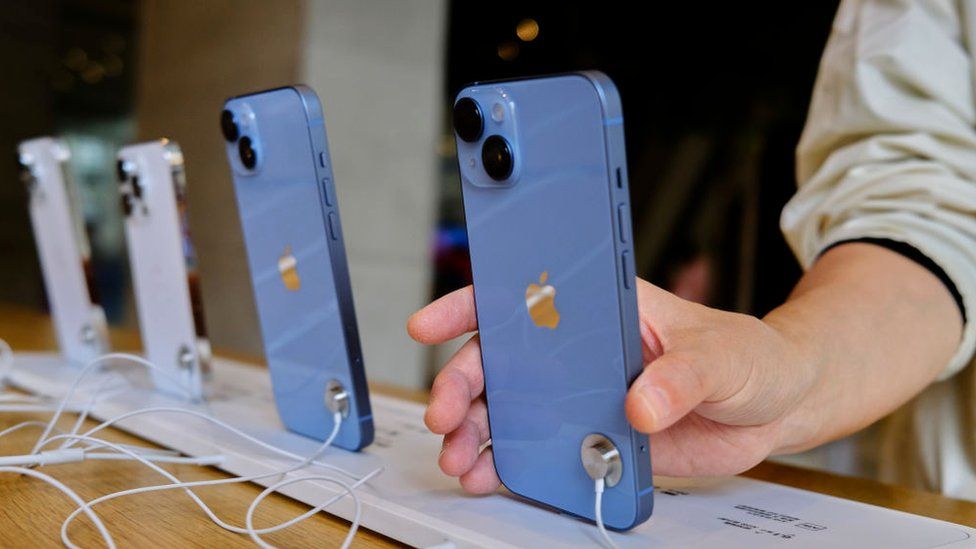 Apple supplier Foxconn is ramping up efforts to recruit more workers for the world's largest iPhone factory, ahead of the launch of a new model.
Foxconn says new workers at its plant in Zhengzhou, China will receive bonuses of up to 3,000 yuan ($424; £343) for at least 90 days of work.
Current employees who successfully refer a friend or family member will also qualify for an award, it says.
The iPhone 15 is expected to be launched in September.
It marks the latest move by the Taiwan-based manufacturer to improve benefits for its workers at the huge plant – known as iPhone City.
Foxconn employees who refer a new recruit will now receive 500 yuan if the person stays at the company for a month, a post seen by the BBC on the popular Chinese messaging app WeChat said.
The company did not immediately respond to a BBC request for comment.
Last year, hundreds of workers protested at the Zhengzhou plant over Covid restrictions and claims of overdue pay.
Videos, which were shared online in October, also showed people jumping a fence outside the Foxconn factory after it was locked down due to a coronavirus outbreak.
The iPhone maker then recruited new workers with promises of higher bonuses.
Foxconn said in response that "a technical error occurred during the onboarding process", adding that the pay of new recruits was "the same as agreed (in the) official recruitment posters".
The Zhengzhou plant employs more than 200,000 people, making Apple devices including the iPhone 14 Pro and Pro Max.