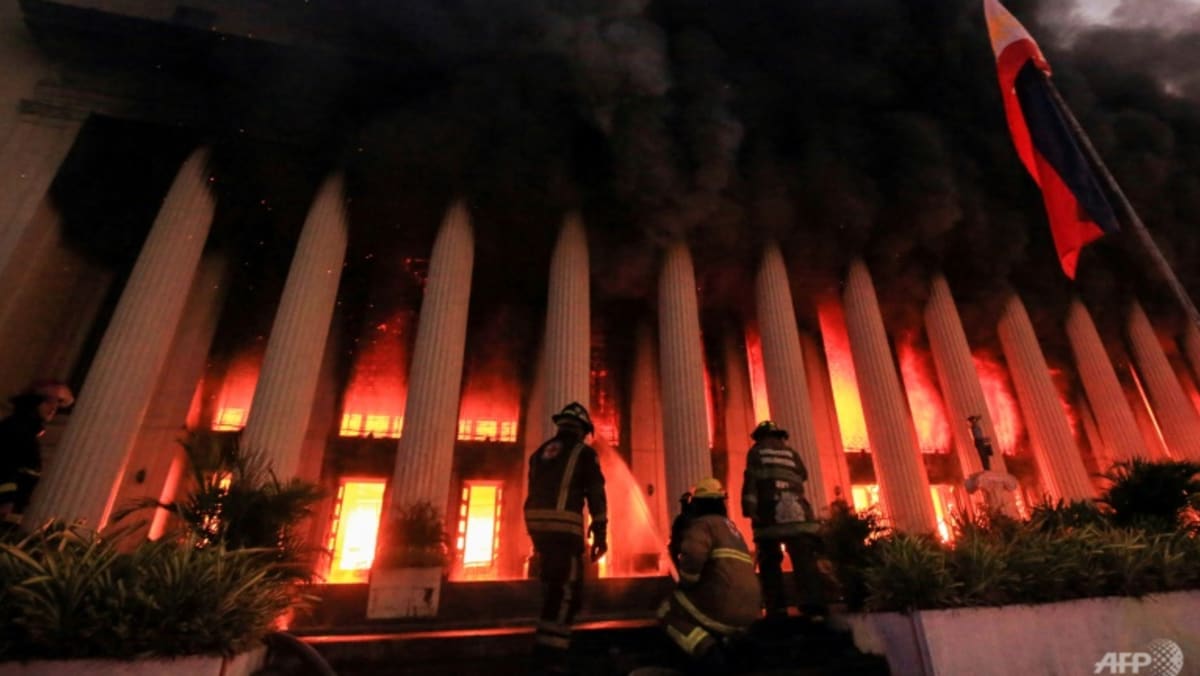 MANILA: A huge fire destroyed a historic post office in the Philippine capital Manila, officials said Monday (May 22).
More than 80 fire trucks were sent to the decades-old landmark after the blaze broke out late Sunday, the Bureau of Fire Protection said.
Thick, black smoke billowed hundreds of metres into the sky as flames gutted the neo-classical Manila Central Post Office that overlooks the Pasig River.
It took firefighters more than seven hours to get the inferno under control.
"The whole building has burned down from the basement all the way to the fifth floor," Postmaster General Luis Carlos told DZBB radio.
The cause of the blaze was being investigated, he said.