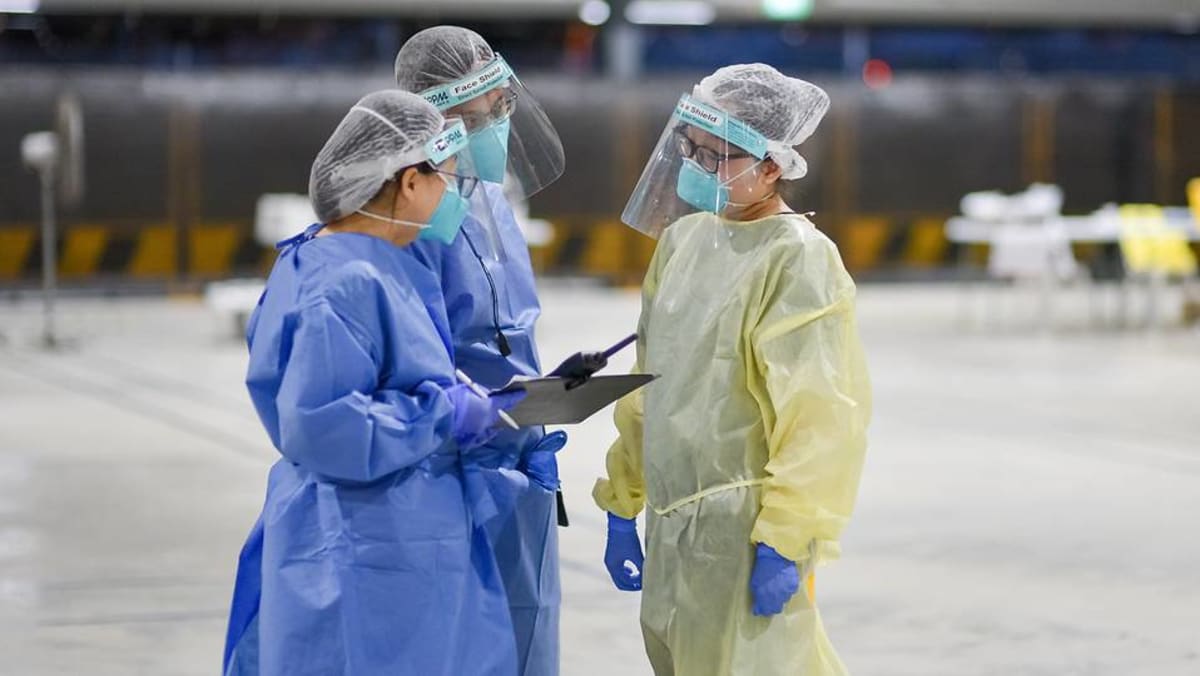 SINGAPORE: The early bets that Singapore placed on COVID-19 vaccines and the resilience of the healthcare system were among eight areas where the Government did well, according to a review of its pandemic response published on Wednesday (Mar 8).
The White Paper, published by the Prime Minister's Office, also highlighted areas where the Government could have done better, including its U-turn on mask-wearing, confusing safe management rules and the outbreak in migrant worker dormitories that could have been a "major disaster".
At the outset, the review noted that Singapore's overall case fatality rate was less than 0.1 per cent, compared with a global average of 1.0 per cent. Its vaccination rates are also among the highest in the world.
"Relative to other countries, we have done well in protecting both lives and livelihoods," stated the White Paper.
The review was conducted by former head of civil service Peter Ho, drawing on interviews with ministers and civil servants. It also includes findings of reviews by various government agencies and perspectives from the people and private sectors.
The White Paper will be debated at the next sitting of Parliament on Mar 20. An audit of the S$72.3 billion the Government spent fighting COVID-19 is being conducted separately by the Auditor-General's Office.
EARLY BETS ON VACCINES
The Government recognised "very early on" that vaccines were the most promising exit strategy and worked to secure early access to the vaccines, according to the White Paper.
To gain timely access with a low volume of orders, it had to sign advance purchase agreements and make early down payments on the most promising vaccine candidates. This meant Singapore had to "place bets, at substantial cost, on potential game-changers" before trials were completed.
A planning group formed in April 2020 launched horizon scans to identify vaccines with potential. In June 2020, it took a risk on Moderna's novel mRNA vaccine technology, followed 12 weeks later by the Pfizer-BioNTech vaccine.
"These advance purchase agreements paid off several months later when the US Food and Drug Administration approved emergency use of both these vaccines," stated the White Paper.
"We had taken calculated risks on promising vaccine candidates across different technologies, effectively buying multiple insurance because we saw this as a worthwhile price to pay to protect Singaporeans and facilitate economic reopening. Our strategy paid off."
The review also highlighted the national vaccination roll-out, which involved making the vaccines readily available to the population and backing them with clear and sustained communication on the benefits of vaccination.