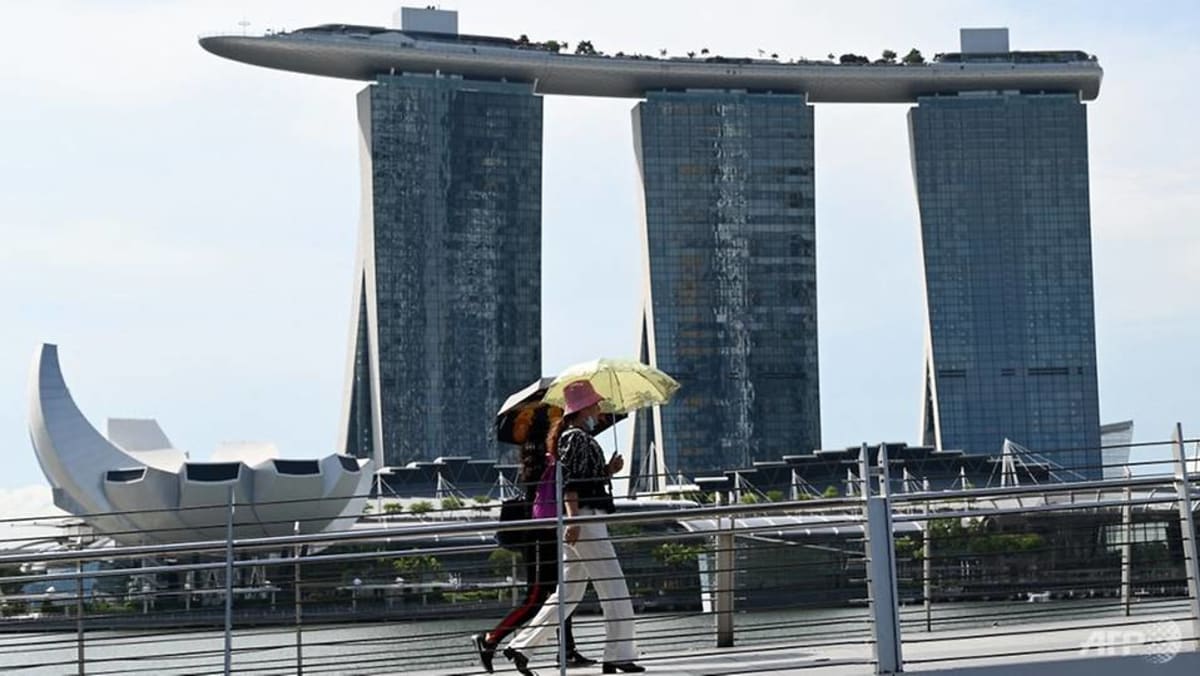 HEAT AND THE CITY
Singapore has heated up notably since the mid-1970s when rapid urbanisation took place. According to the Meteorological Service Singapore, the island is warming up twice as fast as the rest of the world, at 0.25 degrees Celsius per decade.
As a city, Singapore faces the twin effects of enhanced global warming and the urban heat island effect.
In the specific case of Ang Mo Kio last week – where the 37 degrees Celsius temperature matched the 40-year record set in Tengah on Apr 17, 1983 – a factor contributing to the high temperature could be the additional energy released from vehicles and construction, which alters the urban environment by directly increasing the air temperature or indirectly influencing other parameters like surface temperature.
Where trees are cut and the ground is exposed to solar radiation, the cooling effect provided by Bishan-Ang Mo Kio park would reduce.
Additionally, more buildings and increased urbanisation efforts such as construction have caused more heat to be generated and retained in the city, ultimately leading to a surface energy imbalance, which means that more heat is stored than what can be dissipated naturally.
Coupled with slower traffic increasing exhaust heat contributions due to fewer vehicle lanes or makeshift roadside barricades, it was not entirely surprising that the estate experienced the sweltering temperatures.
As Singapore continues with its urbanisation plans, it is important to note that this can have more of an impact on warming than climate change.
Projections based off 2015 conditions from a recent local study show that already developed urban areas like Tai Seng would face less of a temperature increase than rapidly urbanising estates like Khatib (almost 0.8 degrees Celsius) or Ang Mo Kio (just below 0.5 degrees Celsius).
With both current conditions and future projections indicating a rise in temperatures across Singapore, there is no time to waste to implement solutions to mitigate urban heat.