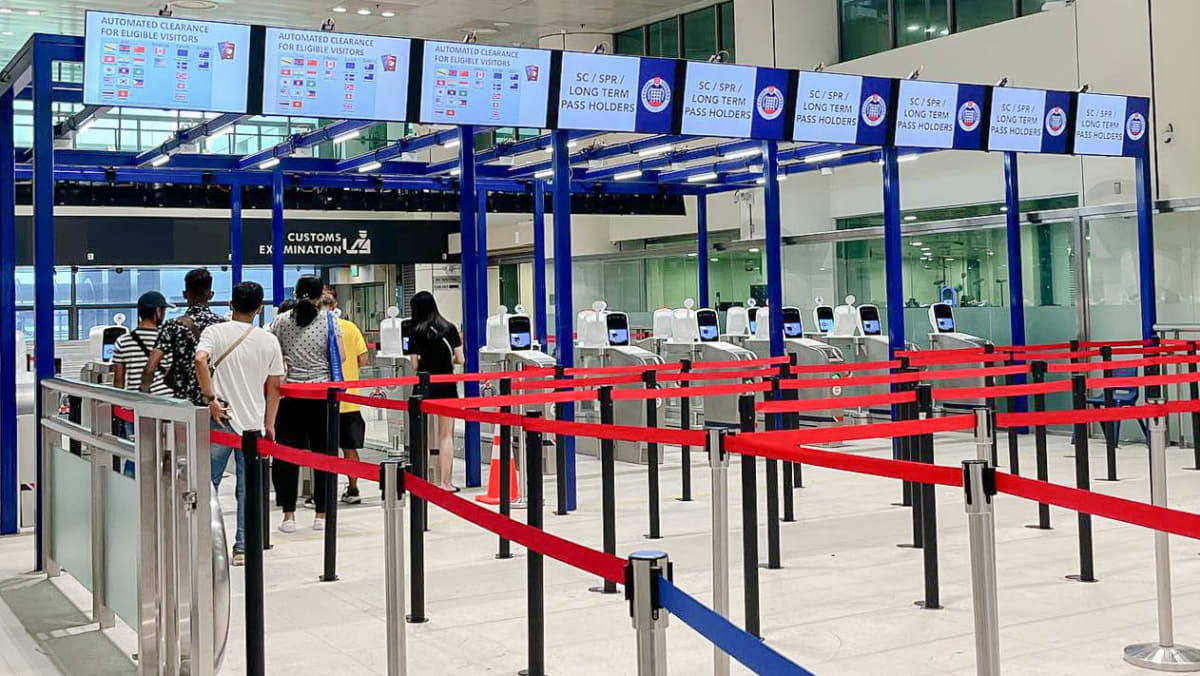 SINGAPORE: Automated lanes at Woodlands Checkpoint's bus halls have increased the number of people who can clear immigration per hour by 20 per cent during peak departure periods.
Compared with 2019, before the COVID-19 pandemic, the Immigration and Checkpoints Authority (ICA) now clears about 1,000 more bus travellers per hour through Woodlands Checkpoint during the evening departure peak period.
About 242,000 travellers pass through Woodlands Checkpoint daily, of which about 100,000 travellers clear immigration at the bus halls, said ICA on Saturday (May 27).
In January, the Automated Clearance Initiative was extended to land checkpoints. This allows passport holders from 51 jurisdictions, including Malaysia, to use automated lanes even if it is their first time visiting Singapore.
"There is no need for prior or separate enrolment as it is done seamlessly and simultaneously when travellers present themselves at the automated lanes," said ICA.
Speaking to reporters on Saturday morning, Commander Woodlands Senior Assistant Commissioner Colin Tan said there are plans to add more automated lanes in the future.
"We have also been working with our partners to increase bus frequencies during peak periods. We are also working on improving our queue systems at the bus bays to improve the bus throughput," he added.
ICA will announce plans in the next few weeks about improvements to motorcycle immigration lanes and automated clearance for those departing or arriving by train.
The bus halls at Woodlands Checkpoint currently have 68 automated lanes and seven manual lanes. Of the 68 automated lanes, 28 are bi-directional, which means they can be adjusted to account for crowds departing or arriving.