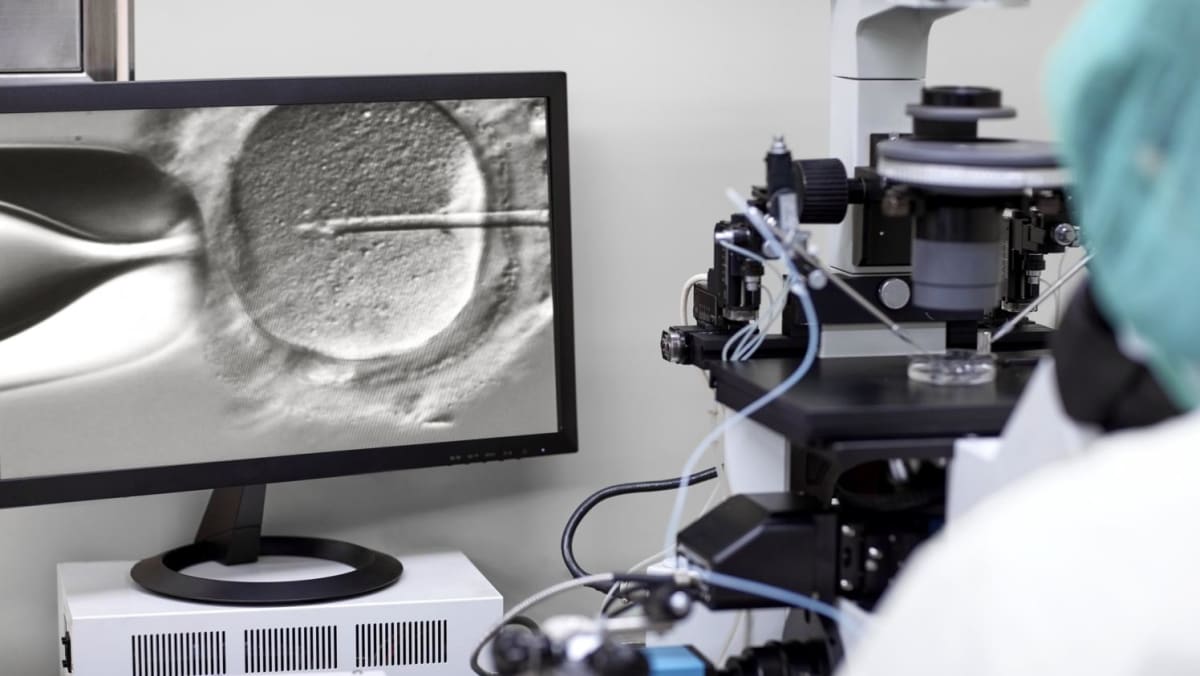 SINGAPORE: The age limit of elective egg freezing (EEF) will be raised from 35 to 37, when it is implemented by Jul 1, announced the Ministry of Social and Family Development (MSF) and the Health Ministry (MOH) on Monday (May 15).
This comes after a recent review of local and international evidence which revealed that the success rates from egg freezing and the subsequent usage of the eggs remain "relatively stable" for women up to 37 years old.
Currently, the procedure is only allowed for women with medical conditions, such as cancer, who want to preserve their fertility.
This includes, for example, conditions where the treatment is known to affect fertility, or conditions where the risk of ovarian cancer requires the removal of ovaries and fallopian tubes.
Last year, Singapore announced that it would legalise egg freezing for women aged 21 to 35 by introducing the Assisted Reproduction Services Regulations under the Healthcare Services Act.
With the changes, women aged 21 to 37 will be able to undergo elective egg freezing in Singapore. Only legally married couples will be able to use the frozen eggs for procreation.
"Research at this point shows that success rates using eggs from women older than 37 years continues to decline," the ministries said.
Associate Professor Sadhana Nadarajah, who heads KK Women's and Children's Hospital's (KKH) department of reproductive medicine, said as women grow older, their fertility will drop.
"The older a woman gets, the number of eggs are going to decrease significantly and not just that, the quality of eggs are also going to decline," she said. "So getting sufficient eggs to even have a live birth is going to be challenging to say the least."
MOH said it will continue to monitor both local and international evidence to assess the age limits for the freezing and subsequent use of eggs.
"The government remains committed and will continue to encourage and support Singaporeans to pursue their marriage and parenthood aspirations as early as possible," the release added.
At a doorstop interview on Monday, reporters asked Minister of State for Social and Family Development and Home Affairs Sun Xueling whether the government would consider allowing non-married women to use the frozen eggs for procreation in the future.
Ms Sun said: "Elective egg freezing is a choice that a woman can make on her own. It is her tissue, she can choose to donate, she can choose to dispose of this tissue that is hers."
"But when it comes to conceiving a child, the frozen egg can only be used for parenthood within marriage and so the consent of the husband will be necessary."
Ms Sun added she hoped by raising the age limit of elective egg freezing by two years, the change would support more women in their life aspirations and allow more couples to start families.