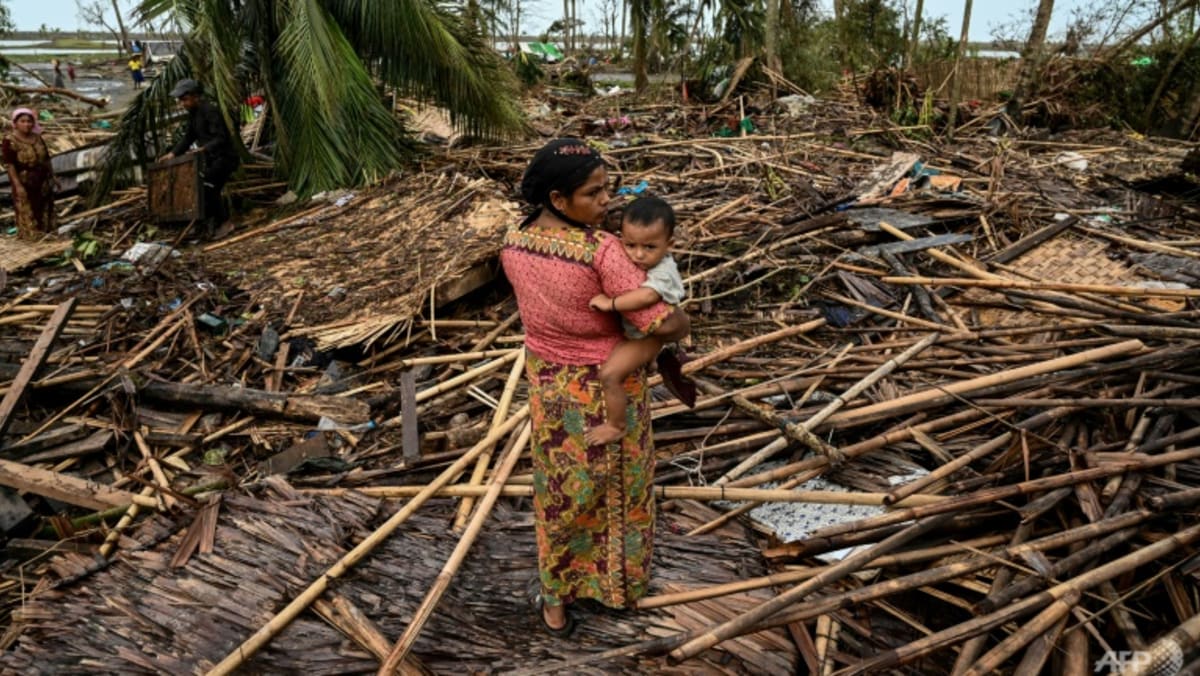 Myanmar's junta has given a death toll of 148 people, mostly from the persecuted Rohingya minority in western Rakhine state.
"For decades, the authorities in Myanmar have deprived the Rohingya of their rights and freedoms and relentlessly attacked other ethnic groups, eroding their capacity to survive," Turk said.
Rakhine is home to hundreds of thousands of Rohingya, many of whom live in displacement camps following decades of ethnic conflict.
"Displaced communities have subsisted in temporary bamboo structures, some since 2012, with Myanmar's military repeatedly denying requests of humanitarian agencies to build more sustainable living conditions in areas less prone to flooding," said Turk.
"I saw this myself on my many trips to Myanmar, especially to the east. They have also consistently prevented the Rohingya from moving freely, including in the days before the cyclone."
On Tuesday, the UN launched an appeal for US$333 million in emergency funding for 1.6 million people it said were affected by Cyclone Mocha in Myanmar.