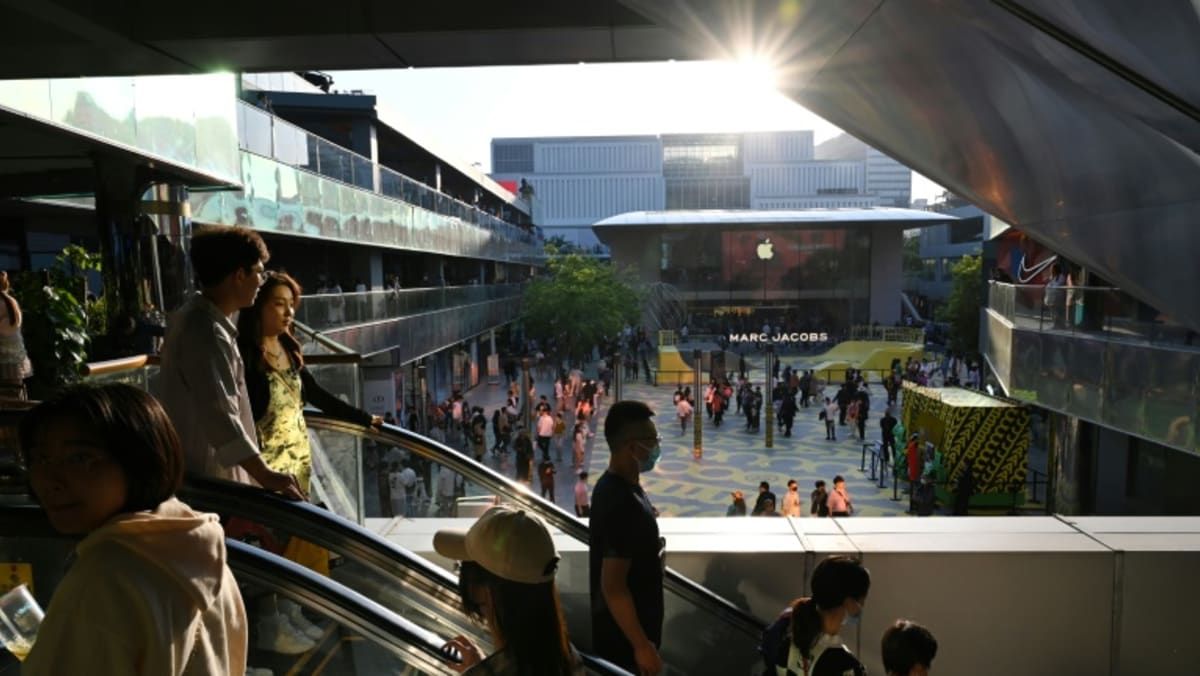 Unemployment among China's urban 16- to 24-year-olds reached a record high of 20 per cent in April, as the services sector was slow to absorb millions of rural migrants flocking to cities.
Overall urban unemployment slipped to 5.2 per cent in April, from 5.3 per cent in March.
Industrial production for April rose 5.6 per cent, a little more than half the 10.9 per cent growth expected as factories gradually returned to full capacity after scrapping disruptive lockdown rules.
Fixed asset investments from January through April increased 4.7 per cent, below the 5.7 per cent forecast, as debt-laden local governments were forced to cut back on big infrastructure projects.
China's central bank yesterday said the world's second-largest economy was not on course to suffer from deflation, after data showed consumer prices edged up just 0.1 per cent year-on-year in April, the slowest rate recorded since 2021.
"Consumer prices are still rising moderately … and economic operations continue to improve, which does not conform to the characteristics of deflation," the report reviewing monetary policy implementation in the first quarter said.
"In the medium and long term, there is also no basis for … deflation."