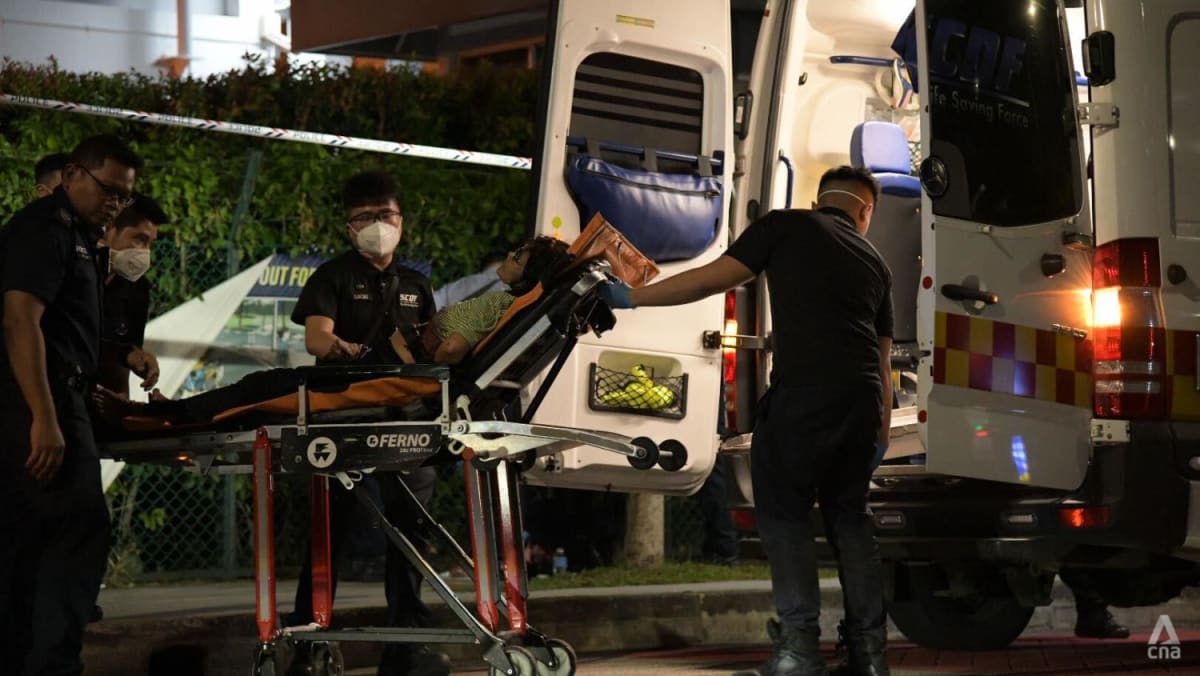 "The woman then stabbed herself in the abdomen and threatened to further harm herself. For her safety, one of the police officers then discharged a Taser to prevent the woman from further injuring herself," the police added.
When CNA arrived at the scene at around 7pm, Juliana was seen screaming in pain. At least two police cars and about 10 police officers were present. Several eyewitnesses said they saw Juliana brandishing a knife.
An ambulance arrived shortly after and paramedics tried to calm Juliana, who wore a green shirt stained with what seemed like blood at her torso area.
She was subsequently arrested for possession of an offensive weapon and suspected drug-related offences. She was also apprehended under the Mental Health (Care and Treatment) Act.
Juliana was then taken to the hospital conscious and in a stable condition.
She has been remanded for psychiatric observation and will return for a next hearing on Oct 12.
If convicted of possessing an offensive weapon without lawful authority, Juliana may be jailed for up to three years. She cannot be caned as she is a woman.