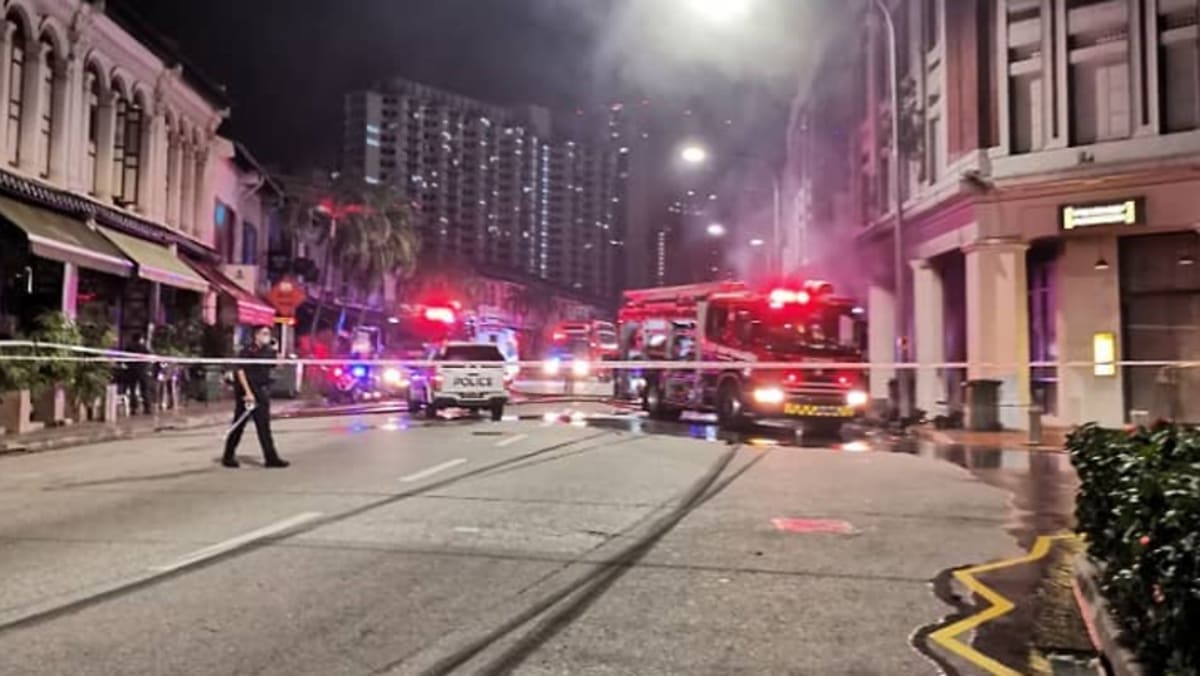 Phoo was one of three people to drive the BMW M4 Coupe shortly before the collision that claimed the lives of five people.
The owner of the car, Mr Jonathan Long Junwei, was driving the car with four passengers – Mr Eugene Yap Zheng Min, Mr Elvin Tan Yong Hao, Mr Teo Qi Xiang and Mr Gary Wong Hong Chieh – when the fatal crash occurred at about 5.40am.
Phoo was not in the car during the collision. She was an eyewitness along with others, including Mr Long's girlfriend Ms Raybe Oh and Mr Park Se Jin, the owner of a restaurant that the group of friends was visiting on Tanjong Pagar Road.
Before the crash, Mr Yap, Mr Park and Phoo had each taken turns driving the car around a circuit. They completed the circuit without incident for three rounds, before Mr Long took the wheel on the fourth round.
According to the coroner's findings into the deaths, speed analysis showed that Mr Yap had driven the circuit at between 75kmh and 88kmh, and Mr Park at between 52kmh and 59kmh.
The route saw the car go from Mr Park's restaurant on Tanjong Pagar Road towards Keppel, before making a U-turn at Enggor Street after Amara Hotel to return to Tanjong Pagar Road towards Maxwell. It then made another U-turn near 37 Tanjong Pagar Road to return to the restaurant.
On the fourth round of this circuit, Mr Long lost control of the car along Tanjong Pagar Road.
The car skidded on its side towards a shophouse at 37 Tanjong Pagar Road, mounted the kerb and rear-ended a pillar. It was engulfed by flames seconds later, a coroner's court previously heard.
All five men in the car died of severe burns. Their deaths have been ruled a traffic misadventure.