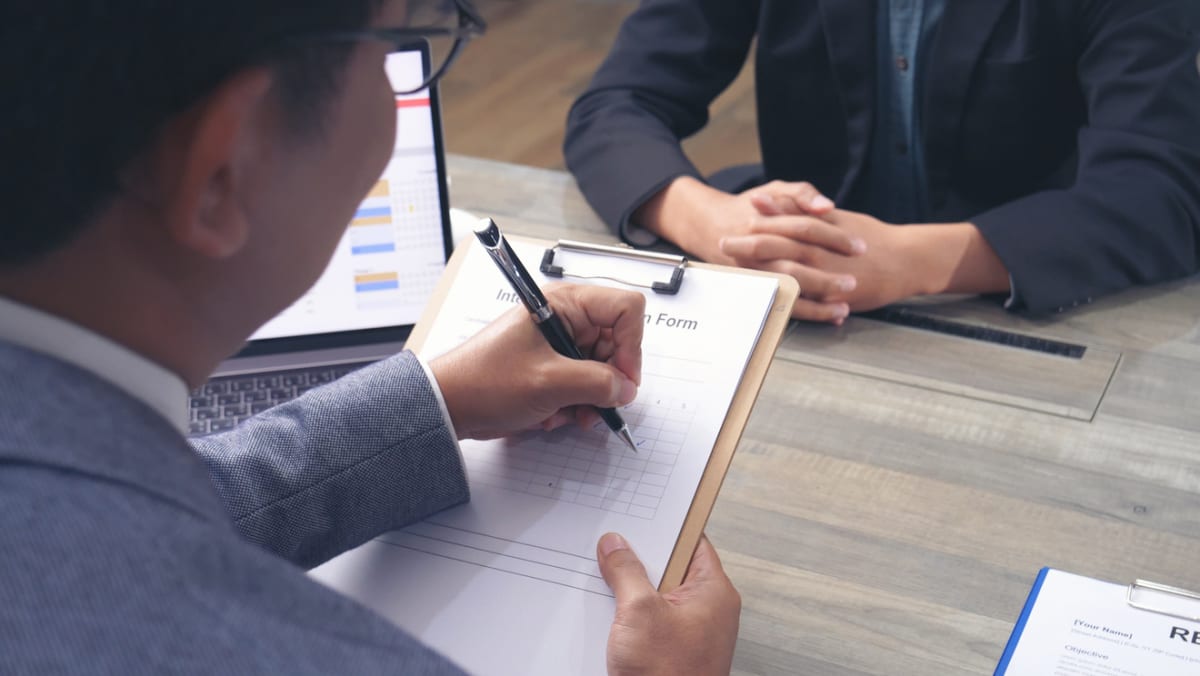 SINGAPORE: A woman was sentenced to two weeks' jail on Thursday (Jan 26) for forging documents in order to get a job as a pre-school principal.
Zhong Anqi Angela, 43, pleaded guilty to two counts of forgery, with another two charges taken into consideration.
Zhong had applied for a job as centre principal of Al-Amin Pre-school (Tampines) Kindergarten at 9 Tampines Street 32.
In order to qualify as a pre-school principal, applicants must have at least two years' experience in the early childhood sector, have attained the certificate of Diploma in Early Childhood Care & Education – Leadership, and hold a Level 2 Letter of Notification of Categories of Teachers (LON).
To qualify for Level 2 certification, an applicant must have at least 5 GCE O-Level credits, including English Language and a certificate of Diploma in Early Childhood Care & Education – Teaching.
Al-Amin pre-school submitted an online application in February 2019 via [email protected] to register Zhong as its principal. [email protected] is an online platform used by early childhood educators to register their employment and to apply for their certificates to be recognised.
After receiving the application, the Early Childhood Development Agency (ECDA) conducted verification checks with the certificate issuing bodies and found that four of Zhong's documents could not be verified.
One of the documents Zhong submitted was a LON purportedly issued by the Ministry of Education to Pat's Schoolhouse, stating that Zhong was certified accordingly.
Investigations revealed that Zhong was never employed by Pat's Schoolhouse. ECDA also confirmed that LONs are issued to kindergartens and not childcare centres such as Pat's Schoolhouse.
Zhong initially denied all wrongdoing and insisted the LON was genuine. She admitted only after further investigations revealed that it was forged. She said she knew she needed to submit an LON as part of her job application.
She had searched for a copy of the LON online between August 2018 and July 2019 and scanned it. She then used the "Paint" application on her laptop to amend the document by inserting her name and changing the date before printing it.
Zhong's O-Level certificate also could not be verified. In the cert, it stated that she sat for the GCE O-Level exams in 1995 and obtained a grade of B3 in English language.
However, Zhong had actually taken the exams in 1996 and 1997, achieving a grade of D7 in both years. She knew that a "pass" in the English Language was required to be appointed as pre-school principal.
She had similarly doctored the document by using the "Paint" application on her laptop.
The prosecutor asked for at least three weeks' jail, citing past judgments that said a jail term would be inevitable in cases where public confidence is at stake or where the forgery causes a person to enter into a contract.
She said there was intangible harm caused by Zhong's actions to the development and quality of the early childhood sector.
"This is pertinent given the Government's continuing efforts to build and improve the quality of pre-schools and to strengthen the professional development of early childhood educators to ensure that every child gets a good start in life," she said.
"Ensuring the appointment of qualified principals and teachers, as approved by ECDA, is important for the provision of quality care and education to the children."