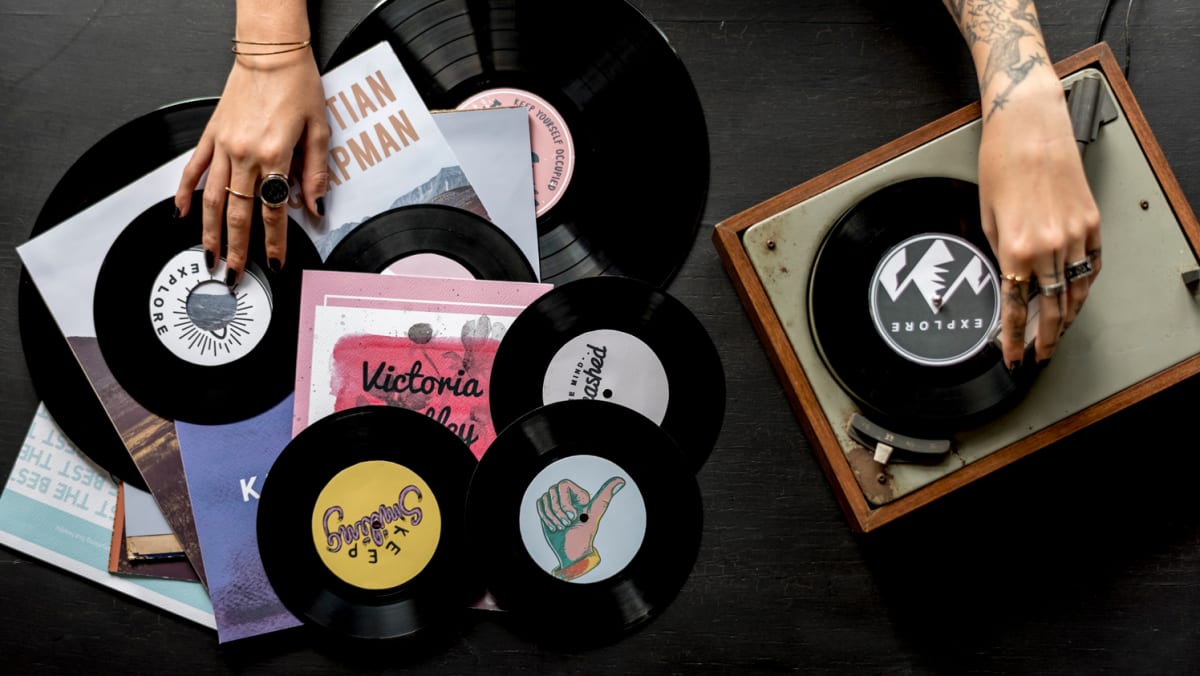 And then there's stan culture. A portmanteau of "stalker" and "fan" (and a nod to the Eminem song Stan), the phenomenon now commonly associated with K-pop fans emerged in the late 2010s and became more commonplace during the middle of the decade.
Essentially, stan culture's explosion on the Internet resulted in a bigger market for musicians selling anything – which of course included vinyls.
There's a reason why the top selling vinyl records in 2021 belong to the likes of pop kings and queens such as Adele, Taylor Swift, Olivia Rodrigo and Billie Eilish. While their songs are readily available via streaming, pop stans buy these vinyl records as objects per se.
According to the New York Times, the main factor for albums to go No 1 on a chart is physical sales, where stans' purchasing of their favourite artiste's records have a tangible impact on pop culture as a whole.
A SIDE HUSTLE THAT BECAME SUCCESSFUL
And it's no different in Singapore. Ashley Wong, 19, owner of Gen Z record store Wildflower Wax Co revealed that "around 40 per cent of my sales are strictly pop albums".
Wong started Wildflower on Carousell as a side hustle during the last day of her O-Levels. "It was an extension of my music writing and music taste," she said.
Wildflower stocks a carefully selected list of records, mixing current in-demand pop music with more niche choices. Her own picks would include modern soul, a dance act from Belfast, as well as The Strokes' new album.