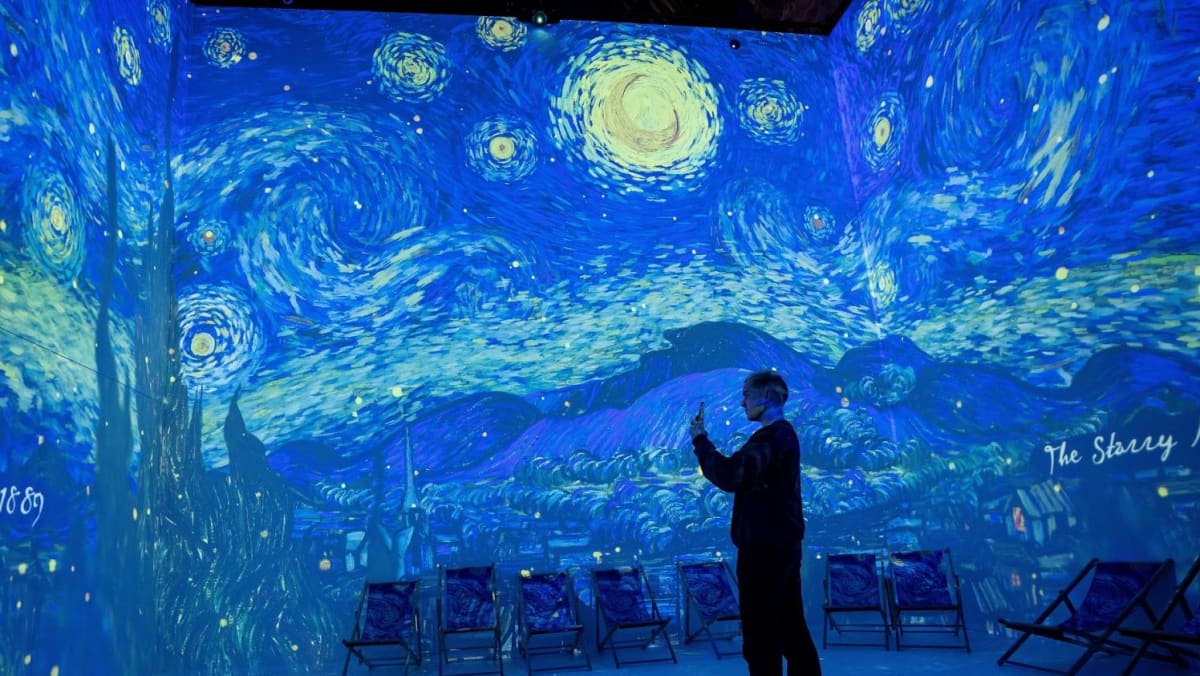 Aside from projections of Van Gogh's most famous artworks, the strong dive into the painter's life includes informative panels and a life-sized recreation of the Bedroom In Arles artwork. There's also the exhibition's signature VR encounter, A Day In The Lifetime Of An Artist In Arles, France, to can discover the inspirations behind a number of artist's most much loved works.
There's also a thematic restaurant experience which will offer Janice Wong's range of pastries and sweet treats, along with exclusive exhibition merchandise, yoga lessons and art jamming sessions.
Van Gogh: The Immersive Experience can open to the public from Mar 1, 2023. Tickets are available at S$15 for kids and S$24 for all adults. For more information, go here .