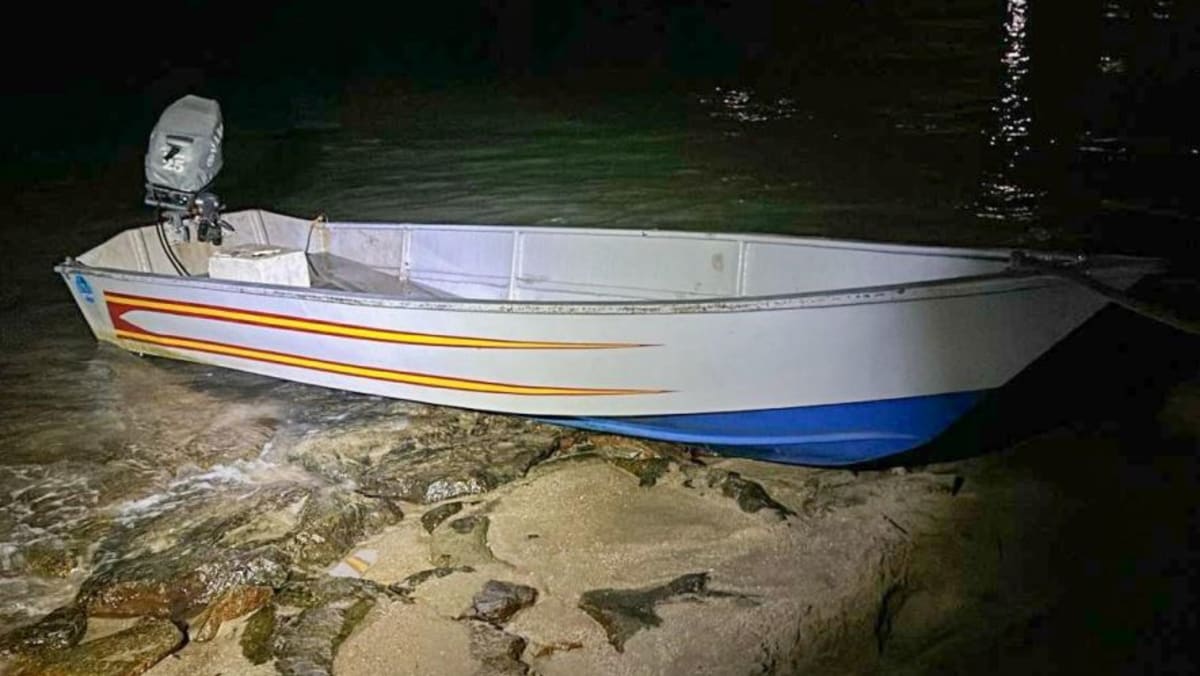 SINGAPORE: Police arrested two Indonesian men in their thirties for entering Singapore illegally by sea on Monday (Nov 20).
At about 11.58pm on Sunday, the Police Coast Guard (PCG) surveillance system detected an unknown fast-moving craft heading towards the shoreline of Tanah Merah Coast Road, veering away from floating sea barriers deployed at the entrance of the Tanah Merah Canal, before landing at the coastline nearby.
"Following the detection, officers from PCG, Bedok Police Division, the Gurkha Contingent and the Special Operations Command immediately responded and successfully arrested two men who disembarked from the craft," the Singapore Police Force (SPF) said in a news release on Monday.
The two men travelling in the 5m-long fibreglass sampan were allegedly found without any valid travel documents.
Police seized the boat, fitted with one outboard motor, as a case exhibit. SPF said investigations are ongoing.
The two men, aged 36 and 33, will be charged in court on Tuesday for the offence of unlawful entry into Singapore, which carries an imprisonment term of up to six months and not less than three strokes of the cane.
The police said that it will "continue to take firm action against such offenders to safeguard our waters and sea borders against crime and security threats, which includes unauthorised entry into and departure from Singapore".