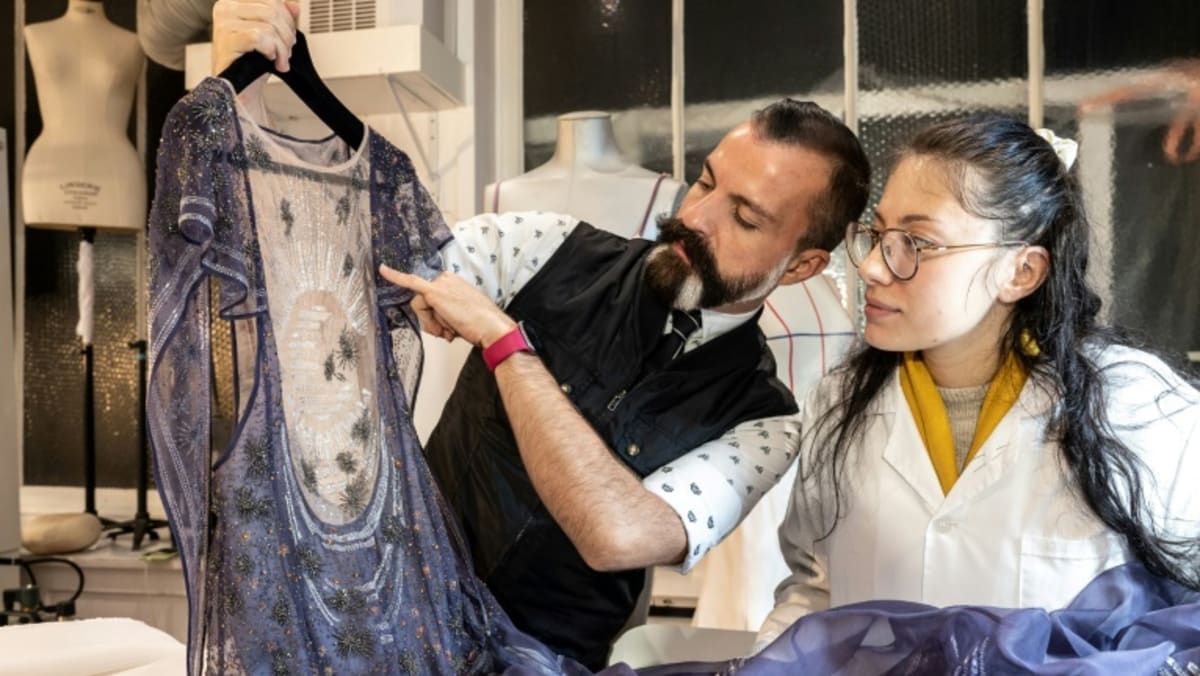 Fournie works with a company called Creations By Shanagar (meaning "to adorn" in Sanskrit), housed in a non-descript beige building near Mumbai's international airport.
Dozens of men in grey polo shirts sit cross-legged on cushions, heads bent over large sheaths of fabric. There is silence but for the clicking of needles and beads, the whirl of ceiling fans, and the occasional plane overhead.
"A LOT OF FANTASY"
For decades, they have played an essential but unsung role in the fashion industries of Europe, Japan and the United States.
"I like working with Julien because he is another master craftsperson who knows his subject very well," said director Chetan Desai, 55.
"He has a lot of fantasy. He comes up with his own concepts and I have to translate those ideas into embroidery.
"It has been a very challenging experience and at the same time, it has been very fruitful," he added.
Back in France, Fournie sends the compliments back.
"What they know how to do better than anyone is to embroider with degraded gold thread, passing it through transparent beads to create colour gradients. It's unprecedented," he said.
It gives silk an aged, elegant look for wedding dresses that "shine, but not too much".