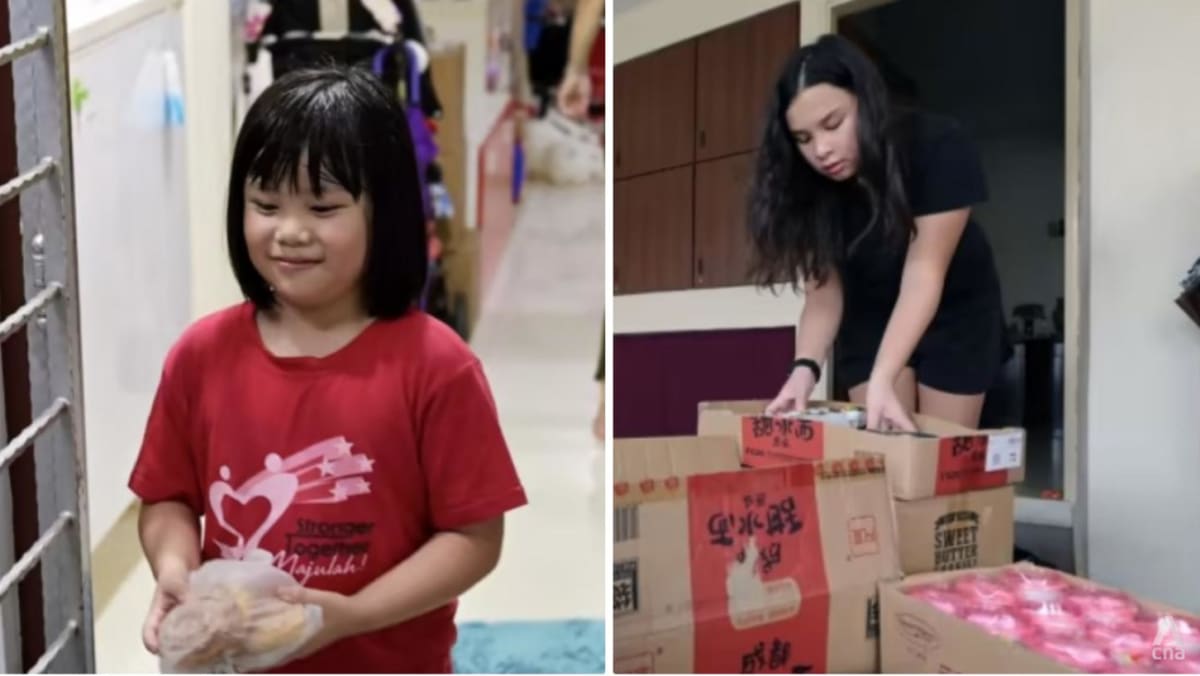 SINGAPORE: Despite the heavy rain on a Tuesday evening, more than a dozen people made their way to Ang Mo Kio to collect free food from an "open house".
At their destination: Dozens of jars of olives, guacamole dips, marinated mushrooms, salsa, cans of kidney beans, packets of coffee beans, quinoa flour, boxes of pudding and containers of flavoured popcorn – all neatly laid out on sheets of newspapers on the front porch of a house.
The only catch is that most of the food is past the best-before date.
The open house is one example of a food rescue that the Taylor family does.
Ms Karen Yip and her husband David Taylor drove to a warehouse earlier that day to pick up 160kg of processed food to give away to others in need.
Last month, CNA tagged along with two families on their food rescue journeys to document the process from collection to listing and distribution, under food rescue group Divert for 2nd Life (D2L). Food rescuing usually involves taking surplus or unwanted food from food businesses such as importers or restaurants and redistributing them to those willing to look past best-before dates.
CNA also followed the Sik family on one of their weekly bread or pastry rescues.
The mum, Ms Evelyn Loh, goes on these rescues with her children, who help her carry bags and containers while travelling via public transport from their flat in Choa Chu Kang.
While both families come from different means, they share a common goal of reducing food wastage and want to see edible food put to good use in light of staggering food waste figures.
According to the National Environment Agency, food waste accounts for around 12 per cent of total waste generated in Singapore. In 2021, the country had 817,000 tonnes of food waste, up from 665,000 tonnes the year before.