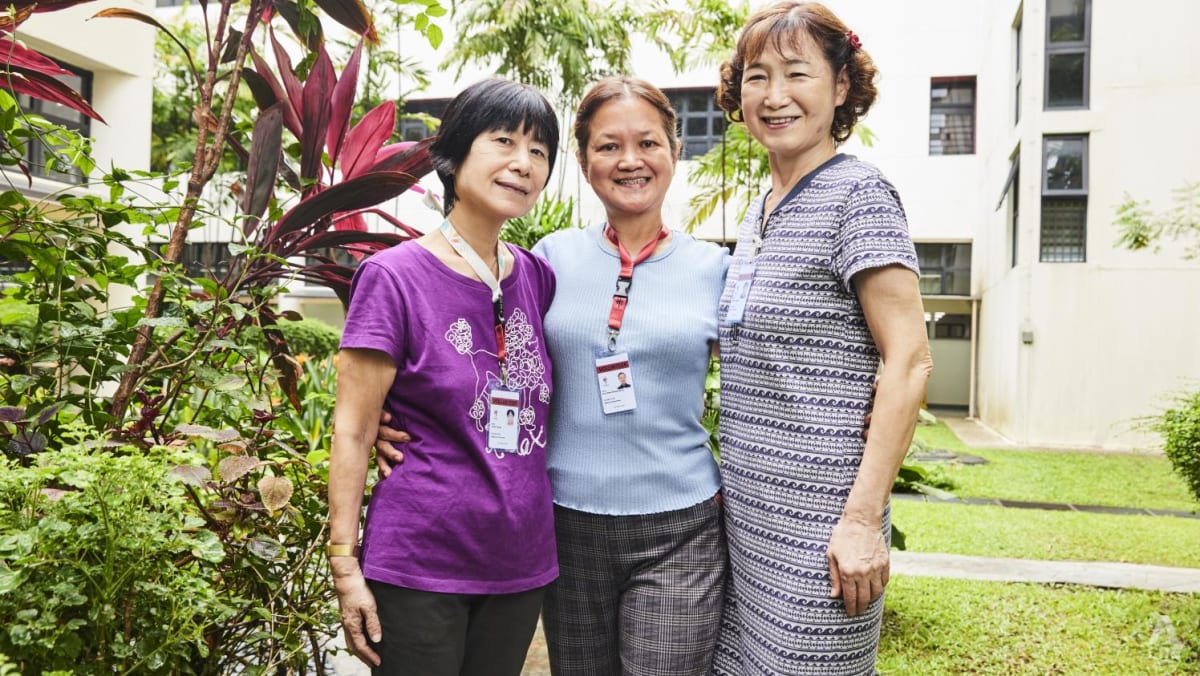 Every Tuesday at 10am, these volunteers cart their mobile grooming station to the corridor on level 3 of the hospital. With a few basic tools such as scissors, electric hair clippers, combs, shavers and talc, they work their magic on wheelchair-bound patients, giving them a spiffy haircut, clean shave and nail trimming.
UNIQUE "CUSTOMERS", UNIQUE CHALLENGES
Each year, hundreds of patients pass through the hands of the Sakura Groomers. These women, however, are not professional hairstylists.
A bit of history: Sakura Groomers was originally set up by Japanese homemakers and expatriates from The Japanese Association Singapore in 1993 to offer patients recreation activities such as creating artwork and singing.
But after meeting with rehab patients, many of whom are unable to groom themselves, these women decided to offer grooming services instead. Though predominantly Japanese, today, this group includes Singapore and Taiwanese women as well.
Some have volunteered for decades. Japanese homemaker Mieko Inotsume, 69, for instance, has been with Sakura Groomers for 22 years.
In her youth, before marriage and kids, Inotsume used to be a hairstylist in Japan. So when her kids grew up, she decided to use her haircutting skills to bring a little cheer to those in need.