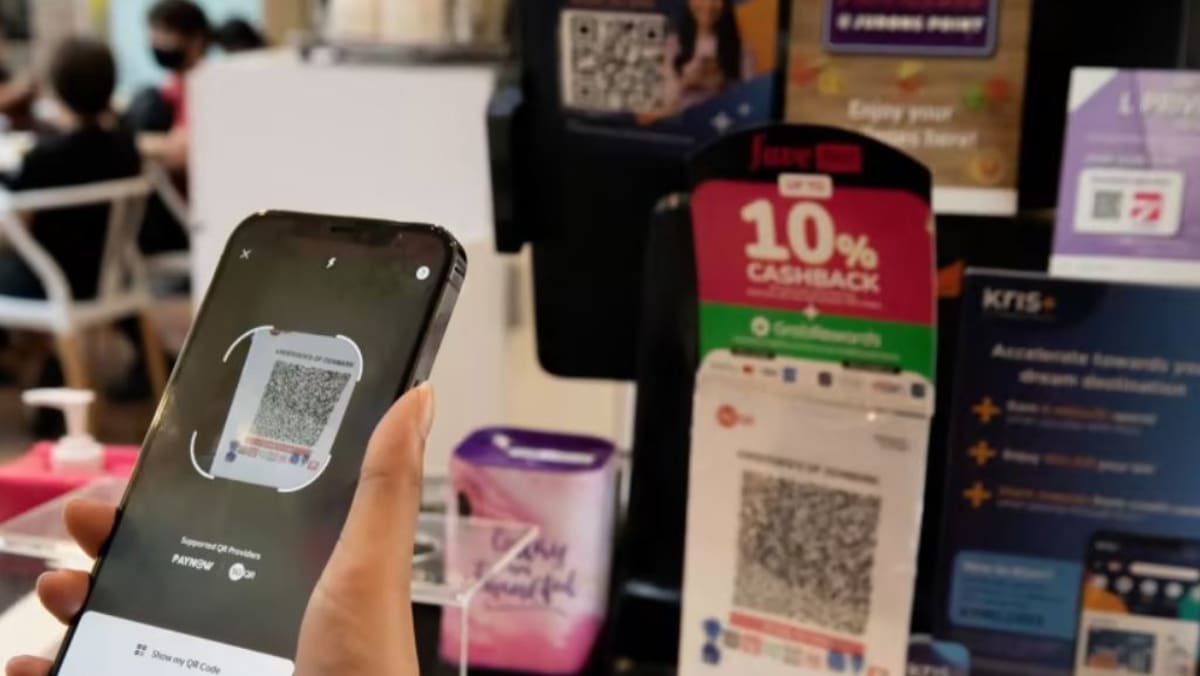 SINGAPORE: On most days, Ms Pang Shi Jia leaves her home with only her phone and card holder, which contains two bank cards.
"I don't even remember when was the last time I withdrew cash to spend," said the 26-year-old public servant.
With most places she frequents accepting contactless payments, Ms Pang does not see the need to carry any notes or coins at all.
Ms Renny Tan, 23, also pays for her food and other purchases through cashless means, preferring to use her smartwatch, which contains her credit card details, most of the time.
"I think it's very convenient because you just tap (the watch on the payment terminal) and go. I don't like having to take out my wallet, pull out my cash and count, the process is so long," said the interior designer.
For others, paying electronically also makes it easier to track their expenses.
"Since there is a digital record of all my transactions, it makes it very convenient to note down my spending habits," said 26-year-old April Liew, who works in the advertising industry.
With e-payments taking off here in recent years – amid the COVID-19 pandemic and an ongoing national drive for a less-cash society – these users are part of a growing majority who opt for using their cards or phones to pay for goods and services.
Many users also use cashless platforms to transfer money to other individuals, such as to friends or family members.
Singapore's adoption rate of cashless payments is the highest in Southeast Asia at 97 per cent, based on payment methods at Singapore retail points-of-sale in 2022, according to a 2023 survey published by German statistics company Statista.
Cashless payment types consist of credit and debit cards, as well as electronic wallets, such as Apple Pay and Samsung Pay, which allow users to store their credit card details.
They also include smartphone payment applications such as DBS PayLah! and GrabPay, which enable users to top up and store money in their "virtual wallet" on the app.
Another commonly used e-payment service is PayNow, which was launched in 2017.
PayNow is a funds transfer service that allows customers of 10 banks and four non-bank financial institutions to send and receive Singapore dollar funds from one bank or e-wallet to another in Singapore instantly.
They are able to do so with their mobile number, Singapore NRIC or virtual payment address.
This service is available for customers of banks such as DBS/POSB and OCBC, as well as non-bank institutions like GrabPay and Singtel Dash.
For certain banks such as DBS and OCBC, users can also withdraw their money from the automated teller machines (ATMs) with their mobile phones, eliminating the need to carry a bank card around.
OCBC customers are able to use the PayAnyone app to scan a quick response (QR) code generated by the ATM in order to withdraw cash.
Digital wallets are expected to overtake credit cards as the most popular online payment method in Singapore by 2026, according to a 2023 Global Payments report by financial technology company FIS.