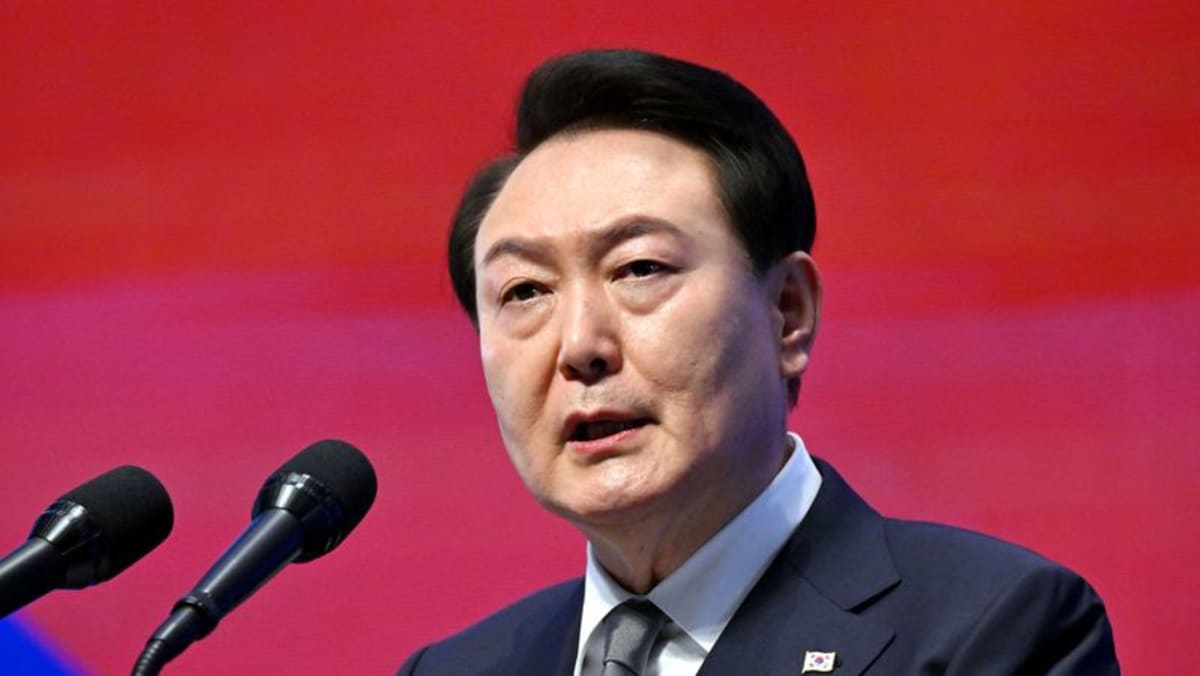 SEOUL: South Korea's President Yoon Suk Yeol on Wednesday (Mar 15) hailed growing cooperation with Japan on issues from North Korea to semiconductors, saying it was part of a historic "new chapter" for the two countries.
Yoon will travel to Tokyo on Thursday, his first visit since taking office last year, which follows his controversial move to try and finally settle a bitter historic dispute over Japanese World War II-era forced labour.
Yoon said he was confident his new plan to compensate victims would work, telling media including AFP in a written interview that "the Japanese government will join us in opening a new chapter of Korea-Japan relations".
Yoon's plan, unveiled this month, involves compensating Korean victims without Tokyo's direct involvement, which has enraged some victims who say this falls far short of their demand for a full apology and direct compensation from the Japanese companies involved.
"Japan has expressed deep remorse and heartfelt apology in regard to its past colonial rule through the position of its previous governments," Yoon said.
Around 780,000 Koreans were conscripted into forced labour by Japan during its colonial rule of the peninsula from 1905 to 1945, according to data from Seoul.
That number does not include Korean women forced into sexual slavery by Japanese troops.
Yoon is eager to lay the historic dispute to rest as he seeks closer ties with Tokyo – a key regional ally of Seoul's security partner Washington – in the face of growing threats from North Korea.