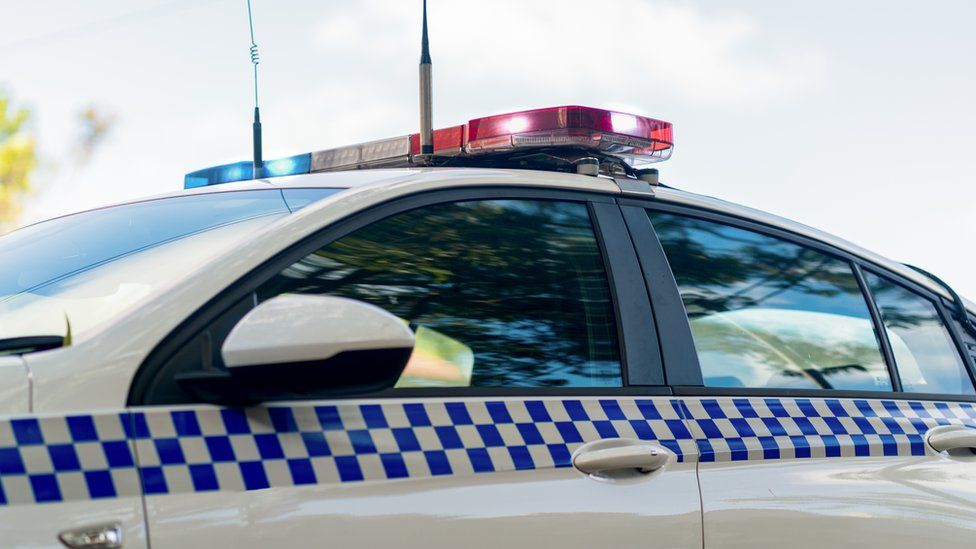 Australian police have charged six men over the alleged kidnapping and torture of a man in Sydney.
The 26-year-old victim, named in local media as Peter Vuong, was rescued by police in an armed raid after being held captive for six days.
He was subjected to serious physical abuse during his ordeal, including having his teeth forcibly removed, police said.
Mr Vuong is being treated in hospital and further arrests are expected.
The kidnapping began in the early hours of last Thursday when a group of men broke into his home in western Sydney at 05.20 local time armed with a sledgehammer and a gun, said New South Wales Police.
He was forced into a vehicle and driven away before being "repeatedly assaulted and tortured over a six-day period", officers said.
The group were "part of a criminal enterprise to extort a large sum of money", said Detective Supt Joe Doueihi.
Acting on intelligence after extensive inquiries, on Tuesday evening armed police raided a run-down house in the suburb of Belmore and discovered Mr Vuong alive but badly injured.
"He'd been bound, tied up, had his face covered and sustained numerous injuries and had his teeth forcibly removed", Det Supt Doueihi said.
He was treated by paramedics at the scene before being taken to hospital, where he is now in a stable condition, he added.
A 19-year-old man was arrested at the property, and five others were detained at other locations in the city, police said.
The suspects have been named as Lolo Liavaa and Viliami Siasau, 19, Valali Tonga, Sunia Siasau and John Totau Fahamokioa, all 20, and Kiteau Tatafu, 21.
They have been charged with a range of what police described as "serious violent offences", including aggravated breaking and entering, grievous bodily harm, and possession of an unauthorised firearm.
All except John Totau Fahamokioa have been remanded in custody, and will appear in court in May.
Investigations are continuing, police said, with further arrests expected.