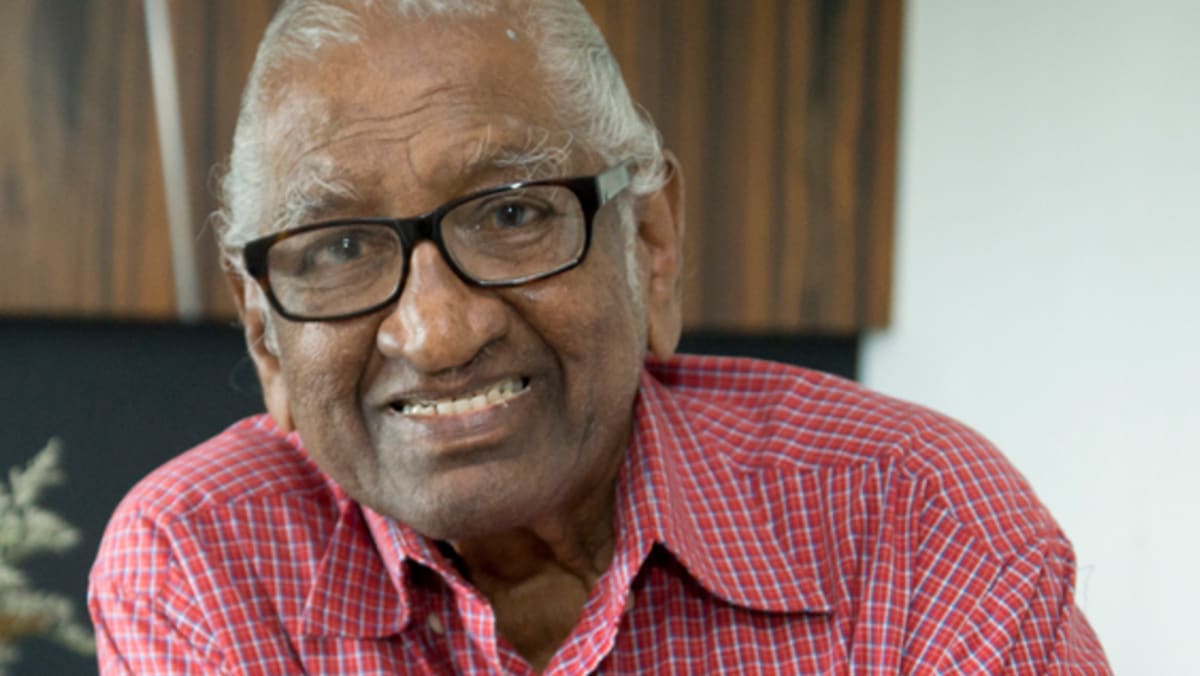 One of Singapore's most prominent guitarists and Cultural Medallion winner Alex Abisheganaden has died at age 97.
He was father to jazz singer and actress Jacintha Abisheganaden.
Mr Abisheganaden had a career in teaching and was Inspector of Schools at the Ministry of Education from the mid 60s to early 80s, but made a name for himself as a highly skilled guitarist.
He also played the double bass, bass and piano accordion and was a composer, singer and actor.
He founded the Singapore Classical Guitar Society and the National University of Singapore Guitar Ensemble (GENUS), Singapore's first guitar orchestra.
Mr Abisheganaden was active in theatre, helping to establish performance company TheatreWorks, which was co-founded by actor Lim Kay Tong.
In 1988, he was awarded the Cultural Medallion for his contributions to music in Singapore.
Said jazz musician Jeremy Monteiro on Facebook: "Maestro Alex was one of the pioneer of our guitar scene and trained and inspired so many musicians in Singapore including me. He dabbled in all kinds of music including jazz and always played anything he played with grace and aplomb. He is known as Singapore's godfather of guitar.
"He influenced thousands of Singapore musicians and we will forever be in his debt."