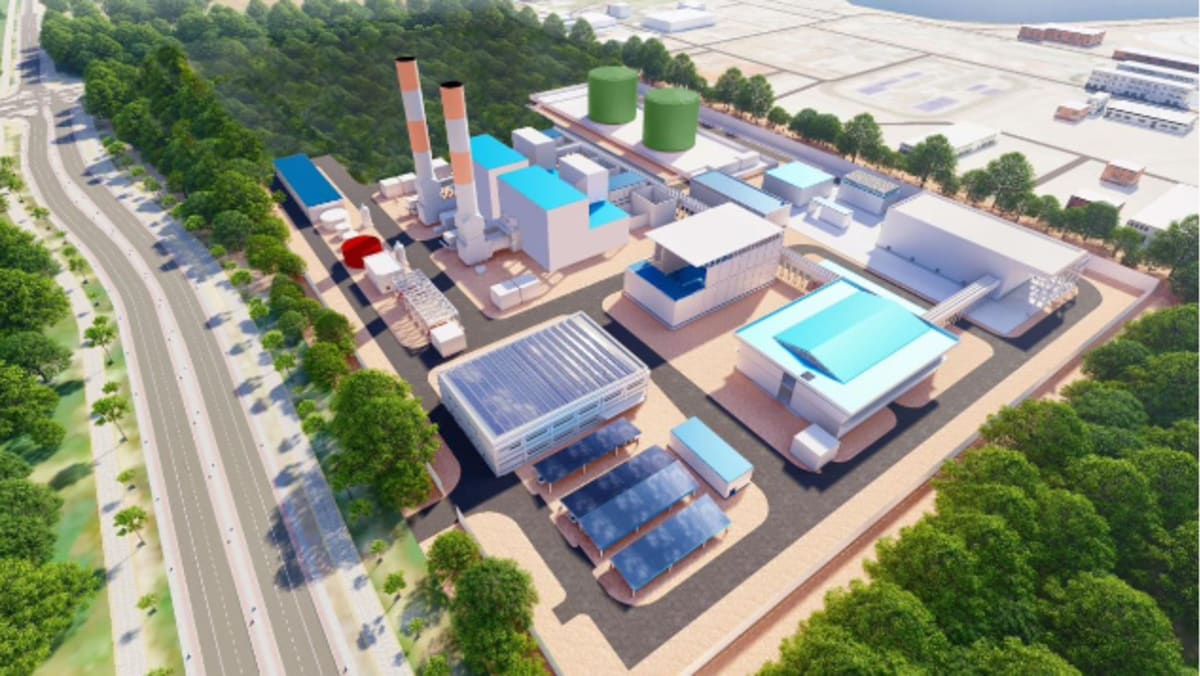 SINGAPORE: Singapore will build a new power station capable of generating electricity quickly to ensure a stable and reliable supply.
On Friday (May 19), the Energy Market Authority (EMA) announced that its subsidiary Meranti Power will build, own, and operate two open cycle gas turbine (OCGT) units housed within the station on Jurong Island.
The quick response units will have a capacity of 340 megawatts each and are expected to be operationally ready by June 2025, said EMA and Meranti Power in a joint press release.
This comes as Singapore looks to retire its existing OCGTs, which are more than 30 years old and reaching the end of their asset life.
Speaking at a groundbreaking ceremony on Friday, Second Minister for Trade and Industry Tan See Leng said the two new units will replace the existing units, which currently have a combined capacity of more than 400 megawatts.
"This will cater for the fast start needs of the system, and backup capacity for future growth in electricity demand," he said, noting that it is also the first time in 30 years that new OCGTs will be built.
WHAT ARE OCGTS?
OCGTs are "offline" units that can augment combined cycle gas turbines (CCGT) – which are already "online" and generating electricity – in the event of any sudden shortfall in supply.
While CCGTs can increase their output within minutes to make up for supply-side imbalances, the amount of spare capacity available is limited.
They also cannot start up or respond quickly to changes in demand patterns, as they take up to 14 hours to reach full generation output from a "cold" state.
OCGTs, on the other hand, can be brought online in less than 10 minutes, allowing them to respond quickly to situations such as unexpected equipment failure resulting in insufficient capacity and unplanned outages.
The new OCGTs can run up to their full 340MW in another 15 minutes.
Dr Tan said OCGTs also play a role in supplying electricity to meet peak demand, such as when the temperature is the hottest and factories are operating at full capacity.
Pointing to the recent hot spell, he shared that OCGTs have been supplying electricity regularly during peak hours as it is more effective and efficient to do so compared to starting up additional CCGTs.
EMA said it commissioned its subsidiary as there was no commercial interest from the private sector to build new OCGTs.
Meranti Power was incorporated on Jun 16 last year, seven months after Parliament passed a bill to allow EMA to acquire, build, own and operate critical infrastructure.
Singapore's new OCGTs will use natural gas as their primary fuel but can also tap diesel as a backup.
They can also take up to 30 per cent hydrogen and with necessary enhancements, harness up to 100 per cent of the gas in future, said EMA and Meranti.