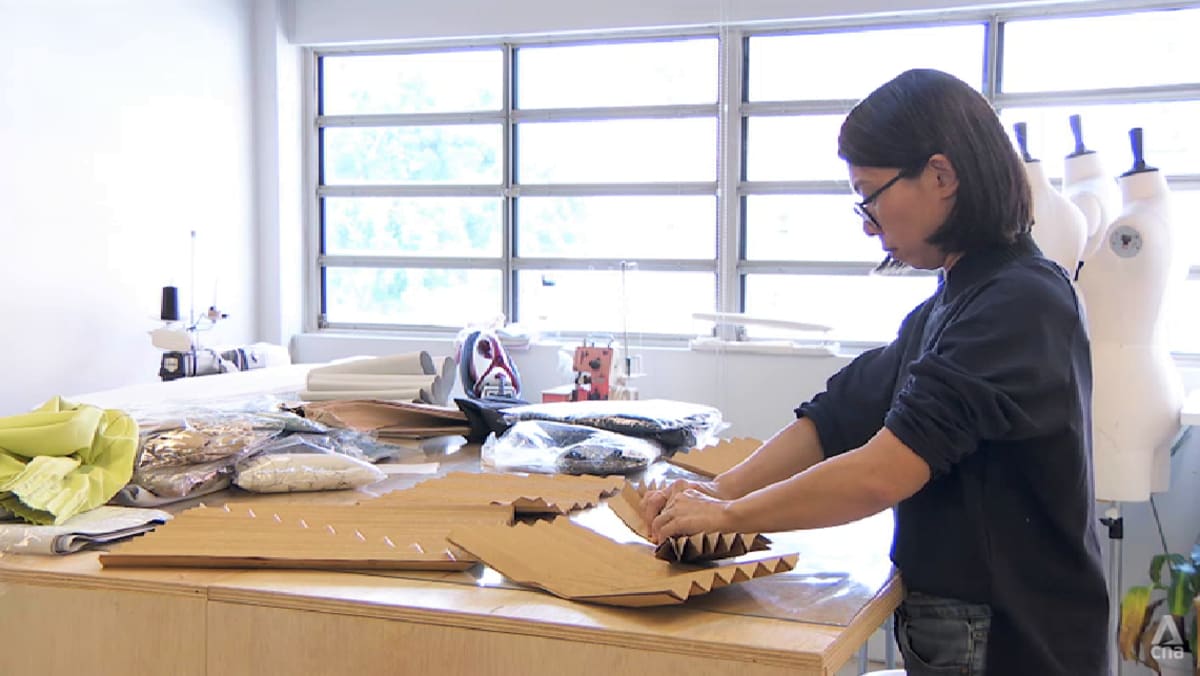 Fewer adults are also taking up diplomas at the Textile and Fashion Industry Training Centre (TaF.tc). The number of graduates at the fashion school has fallen by a fifth.
LACK OF AN ECOSYSTEM SUPPORTING LOCAL DESIGNERS
Singaporean designer Gin Lee said obstacles remain, especially when it comes to making things locally.
"Singapore is a small country. So we don't have a lot of options. If I want to produce, who do I go to? If I want to buy fabric, my buttons and all that?" said Ms Lee.
"So then, eventually, we still have to go overseas for things. For brands that are starting out or designers that are starting out, sometimes that presents an issue because it's not within the ecosystem, within Singapore."