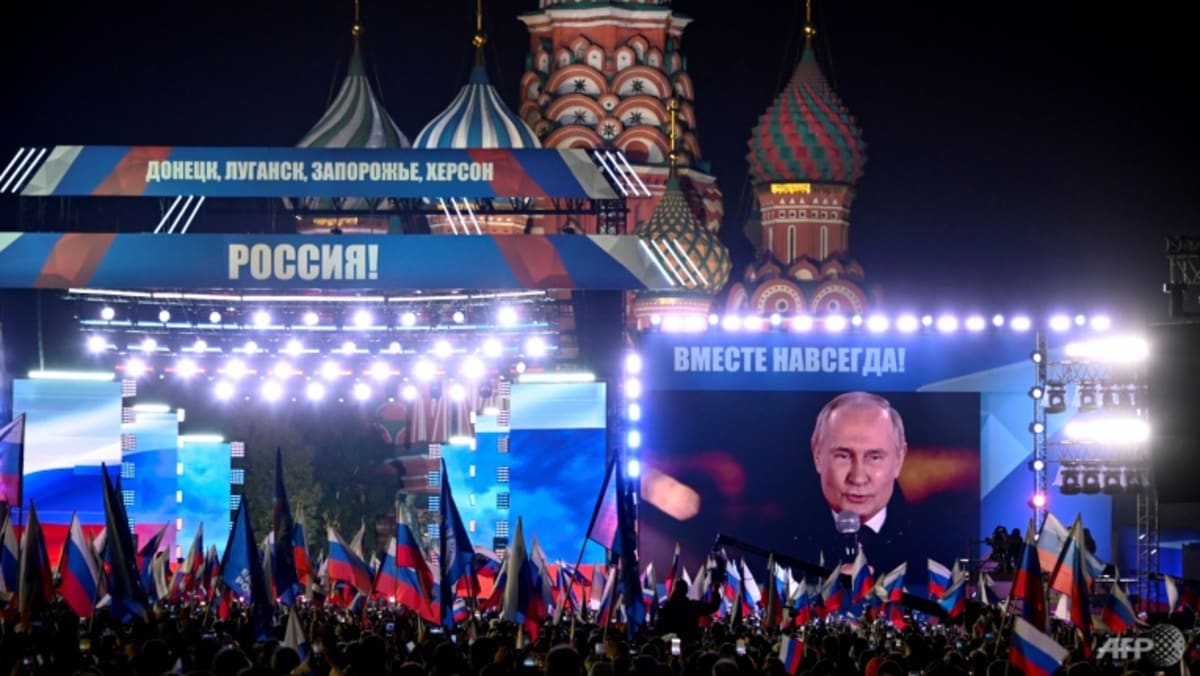 The proclamation of Russian rule over 15 per cent of Ukraine – the biggest annexation in Europe since World War II – came after referendums that were denounced by Kyiv and Western governments as illegal and coercive.
In response, the United States on Friday imposed sweeping sanctions on Russia, targeting hundreds of people and companies, including those in Russia's military-industrial complex and lawmakers.
NATO's Secretary General Jens Stoltenberg said that its allies "do not and will not recognise any of this territory as part of Russia".
"We call on all states to reject Russia's blatant attempts at territorial conquest These lands are Ukraine," he added.
Ukrainian President Volodymr Zelenskyy said he is only ready for peace talks if and when Russia has a new president. Ukraine has also submitted a fast-track application to join the NATO military alliance.
"Clearly, with this Russian president, it is impossible. He does not know what dignity and honesty are. Therefore, we are ready for a dialogue with Russia, but with another president of Russia," Zelenskyy said.
He added, however, that Kyiv remains committed to the idea of co-existence with Russia "on equal, honest, dignified and fair conditions".