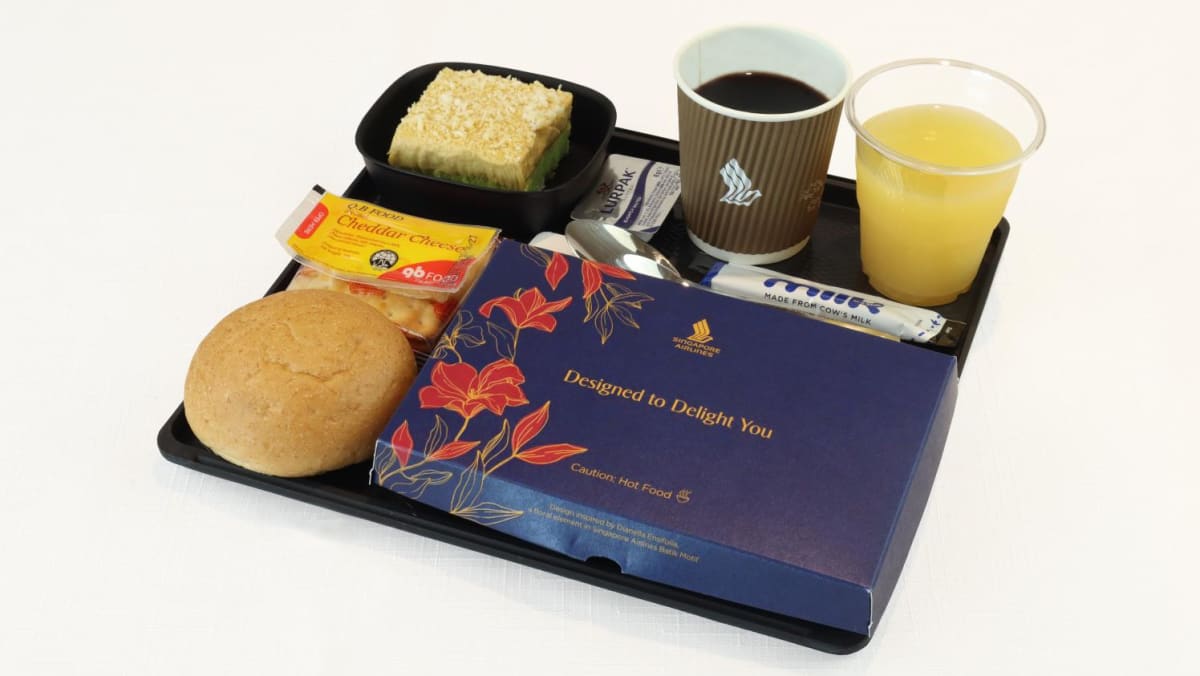 The trial in March was part of SIA's efforts to "enhance the in-flight experience on medium- and long-haul flights by offering more main course options" that were frequently asked for, such as gravy-rich dishes like laksa, mee siam, and congee.
"The design of the serviceware is also better at retaining heat and moisture than the casserole dish, helping to enhance the taste and quality of our main courses," the spokesperson said, adding that the majority of customers who tried dishes in the new boxes enjoyed the taste and variety of food.
SIA had previously addressed comments about cost-cutting, stating that the trial food boxes cost more than the disposable plastic casserole dishes that it uses.
HAS NOT REDUCED BUDGET FOR MEALS
Amid heightened complaints, SIA reported a record annual profit of S$2.16 billion (US$1.63 billion) earlier this month.
The spokesperson told CNA on Wednesday that the airline has not reduced its budget for in-flight meals. Its current budget is about 20 per cent higher than that for the 2019/2020 financial year, even though the airline expects that its capacity will be lower than that year.
The airline will also bring back appetisers for economy class meals from Jun 1.
These will be served with all economy class meals on medium-, long-haul and ultra-long haul trips – essentially any flight that is three-and-a-half hours and above. This is in addition to a bread roll, a main course, cheese and crackers, and a dessert.
Also from Jun 1, economy class passengers on short-haul flights of between one-and-a-half hours and three-and-a-half hours will receive bread rolls and butter. These will be served with a main course and a dessert.
Some other items that were removed from the meal tray during the pandemic for operational and supply chain reasons, as well as to reduce food waste, have also been restored. This includes cheese and crackers, and muffins for continental breakfasts.
"SIA remains committed to constantly innovating with the aim of enhancing the in-flight dining experience, and to meet and exceed the expectations of our customers," the spokesperson said.