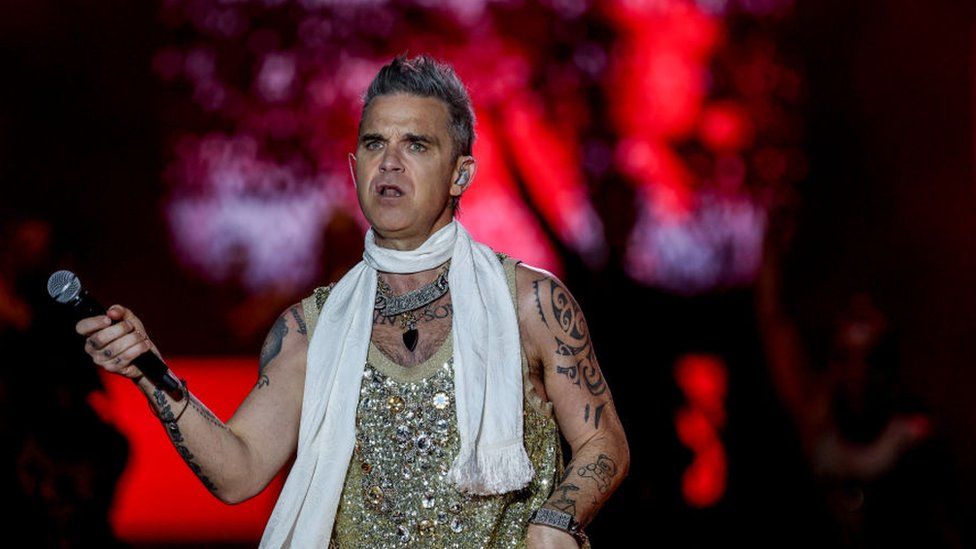 A woman in her 70s has died in hospital after a fall at a Robbie Williams concert in Sydney last Thursday.
She fell down six rows of seats during the show at Allianz Stadium and suffered serious head injuries.
The woman was rushed to a nearby hospital where she was placed in an induced coma. Medical authorities confirmed on Tuesday she had died.
The British singer has not commented on the incident, which happened on the first night of his Australian XXV tour.
The accident took place after the show had ended, as thousands of show-goers were filing out, said a stadium spokesman.
"Rather than use stairs, the woman attempted to step over seating rows. She lost her footing and fell," said the spokesman according to the Sydney Morning Herald's report.
"This is a terribly sad incident and our thoughts and wishes are with the patron and their family during this time."
Last Friday, a 23-year-old fan died at a Taylor Swift concert in Rio de Janeiro after collapsing in the heat. Ana Clara Benevides Machado was rushed to hospital where she died of a cardiac arrest.
Her family has said they are seeking answers after reports that concert organisers banned patrons from bringing in water to the show despite the heatwave conditions.
Swift paid tribute to the fan, saying she was "devastated" and "shattered" by the death. She wrote on Instagram: "She was so incredibly beautiful and far too young".
Videos on social media also showed Swift handing out bottles of water to her fans during the show and directing security to give water to fans.