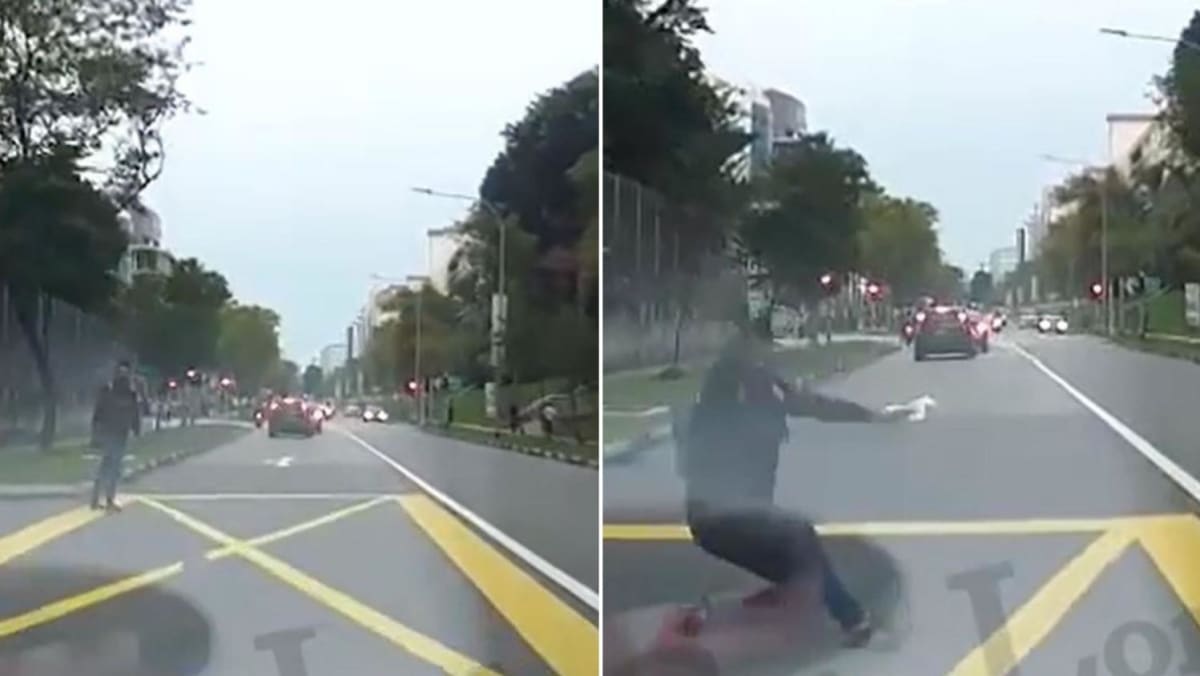 SINGAPORE: The police are investigating a 29-year-old for his suspected involvement in a case of rash act, after a man was seen in a viral video running into the path of a moving car and falling to the road even though he wasn't hit.
In a media release on Saturday (Oct 1), the Singapore Police Force (SPF) said it received a report from a woman who said that she was driving along Serangoon North Ave 5 on Monday when a man purportedly dashed out onto the road in front of her vehicle and fell even though there was no collision.
She made a police report on Tuesday.
"Preliminary investigations revealed that the man did not suffer any injuries from the incident, did not ask the woman for any money, and had walked off after the incident," said SPF.
"Police are investigating the man for rash act."