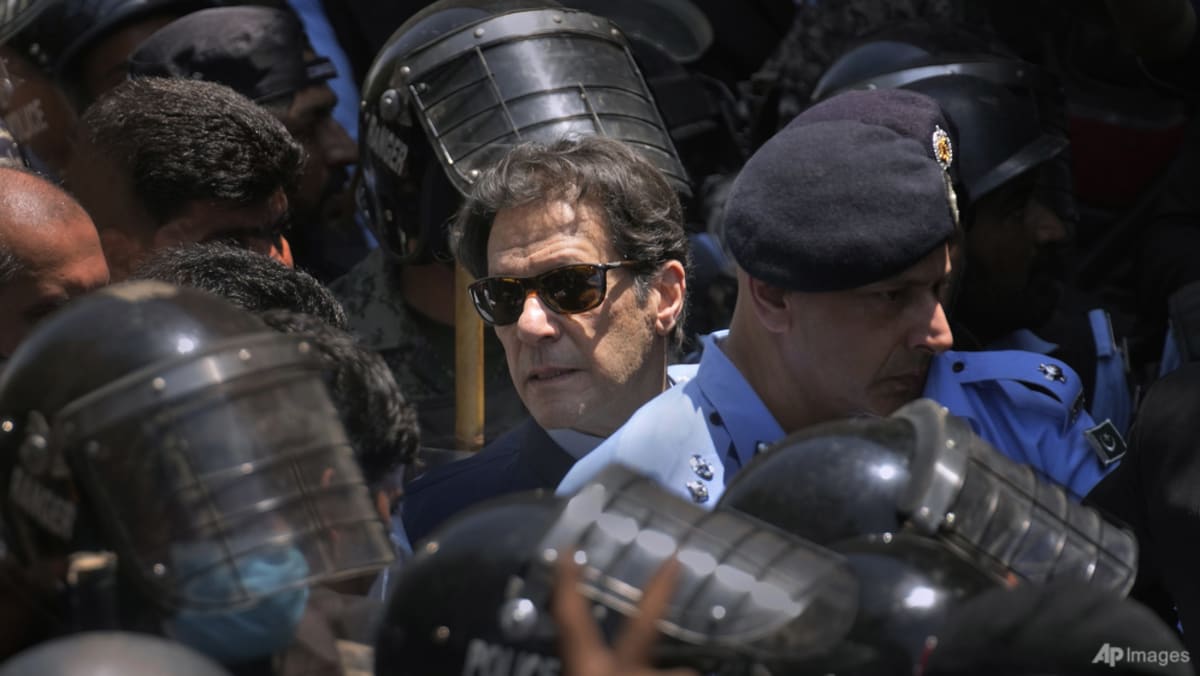 "Using (the) pretext of violence while I was inside the jail, they have assumed the role of judge, jury and executioner," he wrote of the current government.
Interior Minister Rana Sanaullah, who has vowed Khan will be rearrested, told reporters on Sunday the "terrorism and mobbing was all preplanned and this was done by Khan".
Khan's wife Bushra Bibi was also due in court to seek bail in the same graft case for which Khan was arrested last week, PTI officials said.
"ANGER AND ANGUISH"
Parties that ousted Khan in a no-confidence vote in April 2022 planned protests on Monday against the Supreme Court's decision to grant Khan's release.
"People want to come in very large numbers because of a deep sense of anger and anguish," Sanaullah said Sunday.
There was a heavy security presence in the capital on Monday, and Islamabad police said some protestors had entered the so-called red zone housing the Supreme Court.
Khan has become snarled in dozens of legal cases since he was ousted.
Analysts say legal hurdles are often used to discourage dissent in Pakistan and Khan dismisses the cases as politically motivated ahead of elections due no later than October.
Khan has waged an unprecedented campaign of defiance against Pakistan's army, which has ruled the nation for nearly half of its 75-year history and continues to wield massive influence.
When Khan surged into office in 2018, most understood it was with the backing of the generals. Analysts likewise said when he left power it was because he had fallen out of favour with the top brass.
In opposition Khan has made explosive claims about the military's involvement in politics, including that they plotted a November assassination attempt in which he was shot in the leg while he campaigned for fresh polls.
His arrest last Tuesday came just hours after he repeated the allegations at a rally.