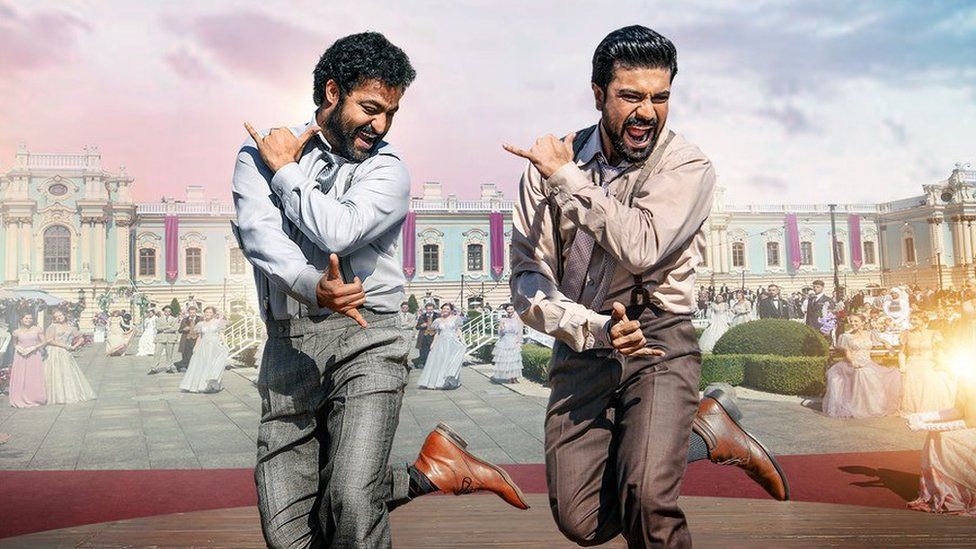 The song Naatu Naatu from the hit Telugu-language film RRR has made history by becoming the first Indian film song to win an Oscar.
The blockbuster track won Best Original Song at the 95th Academy Awards, beating heavyweights like Lady Gaga and Rihanna.
Its catchy tempo and choreography has captivated audiences around the world.
Accepting the award, composer MM Keeravani said the song was "the pride of every Indian".
He said that he had grown up listening to songs by The Carpenters – an American music duo – and sang the rest of his speech in the tune of their hit song Top Of The World.
The audience burst into laughter and applause as he said that RRR had "put me on the top of the world".
Many Indians have taken to Twitter to express their happiness about the song's win.
N Chandrababu Naidu, an influential politician from the two southern Indian states where Telugu is spoken, said on Twitter that the song had "sealed its place in history". "This is probably the finest moment for Indian Cinema and Telugus achieving it is even more special," he wrote.
The movie's official Twitter handle called the win a "surreal moment" and dedicated it to "all our amazing fans across the world".


On arrival at the ceremony, Kaala Bhairava, one of the singers of Naatu Naatu, told The Hollywood Reporter that the song was award-worthy because it was "rooted to its nativity".
"That's the most beautiful part of the Oscars – people from all over the world coming together, representing their own culture and their own art forms and being appreciated by people from other countries and communities," he said.
Mr Bhairava and his co-singer Rahul Sipligunj also performed the song at the ceremony. The pulsating performance received a standing ovation from the audience.
The peppy track – which translates to "Dance, Dance" in Telugu – became a global sensation after the film's release in the US last year.
Shot in front of the picturesque Mariinskyi Palace in Ukraine, the song features the film's lead actors – Ram Charan and Jr NTR – performing energetic dance moves.
The lively choreography has inspired several Instagram reels and dance trends on social media.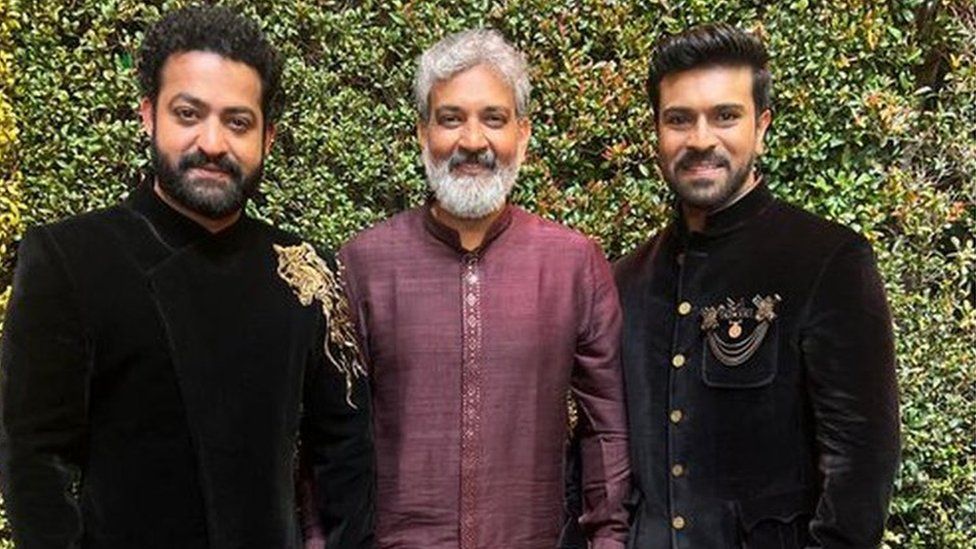 The film's director, SS Rajamouli, told Vanity Fair that he envisioned Naatu Naatu as a "fight scene" in which two freedom fighters bring a British officer to his knees – through dance.
RRR – short for Rise, Roar, Revolt – is a historical fantasy that tells the story of two revolutionaries who fight against British rule in India.
The dazzling action epic is one of India's most expensive films. The song itself was shot over 15 days, with 150 dancers and a crew of 200 working 12 hours a day.
The song features beats commonly used in folk songs in India's Telugu-speaking states, and several folksy references.
BBC News India is now on YouTube. Click here to subscribe and watch our documentaries, explainers and features.


Read more India stories from the BBC: