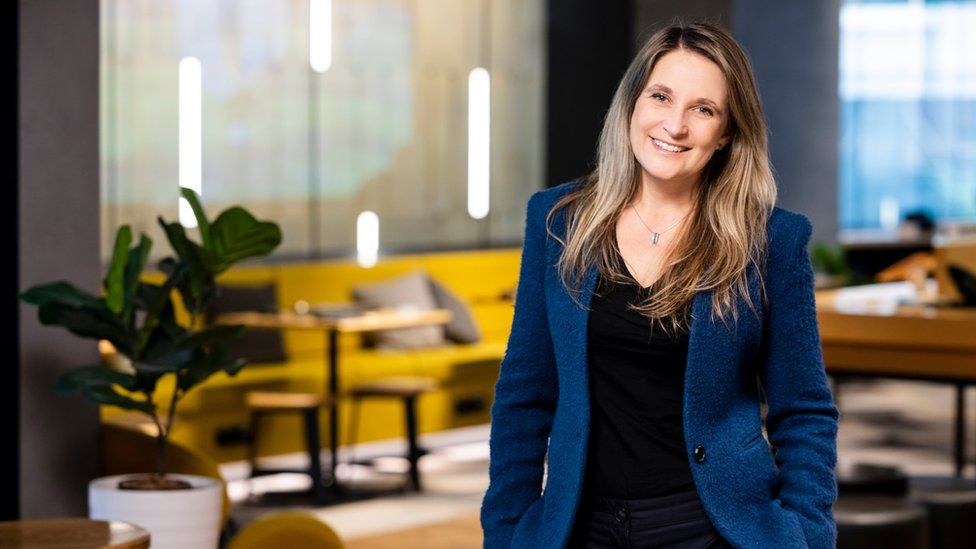 The chief executive of Australian telecom giant Optus has resigned after a nationwide outage this month.
Kelly Bayer Rosmarin has been under pressure to quit after overseeing a tumultuous three years for the firm.
Along with the network failure which left almost half of Australia disconnected, she was at the helm during a major data breach last year.
In a statement, she said it had been "an honour to serve" but it was now appropriate for her to step down.
"Having now had time for some personal reflection, I have come to the decision that my resignation is in the best interest of Optus moving forward."
Ms Bayer Rosmarin will be replaced by chief financial officer Michael Venter while the firm searches for a replacement.
The chief executive of Optus's Singaporean parent company thanked her for her hard work during a "challenging period" – pointing out she had improved financial performance despite being appointed at the beginning of the pandemic.
But Yuen Kuan Moon said the Singtel Group understood her decision to resign.
"We recognise the need for Optus to regain customer trust and confidence… Optus' priority is about setting on a path of renewal for the benefit of the community and customers," Mr Moon said.
The outage on 8 November left 10 million Australians and thousands of businesses without mobile or internet coverage for over 12 hours.
The failure caused transport delays, cut hospital phone lines, shut down payment systems, and blocked about 200 people from calling emergency services.
Ms Bayer Rosmarin has faced criticism over her response to the incident, including at a Senate hearing on Friday.
There she revealed thousands of Australians were pursuing the telecom for compensation.
The company is also fighting a class action lawsuit from more than 100,000 current and former customers over the data breach in September 2022.
Affecting 10 million people, it was at the time believed to be the worst data breach in Australian history.
Optus had apologised and blamed a sophisticated cyber-attack, but critics disputed that, including the Minister for Cyber Security who said the firm had "effectively left the window open" for data to be stolen.