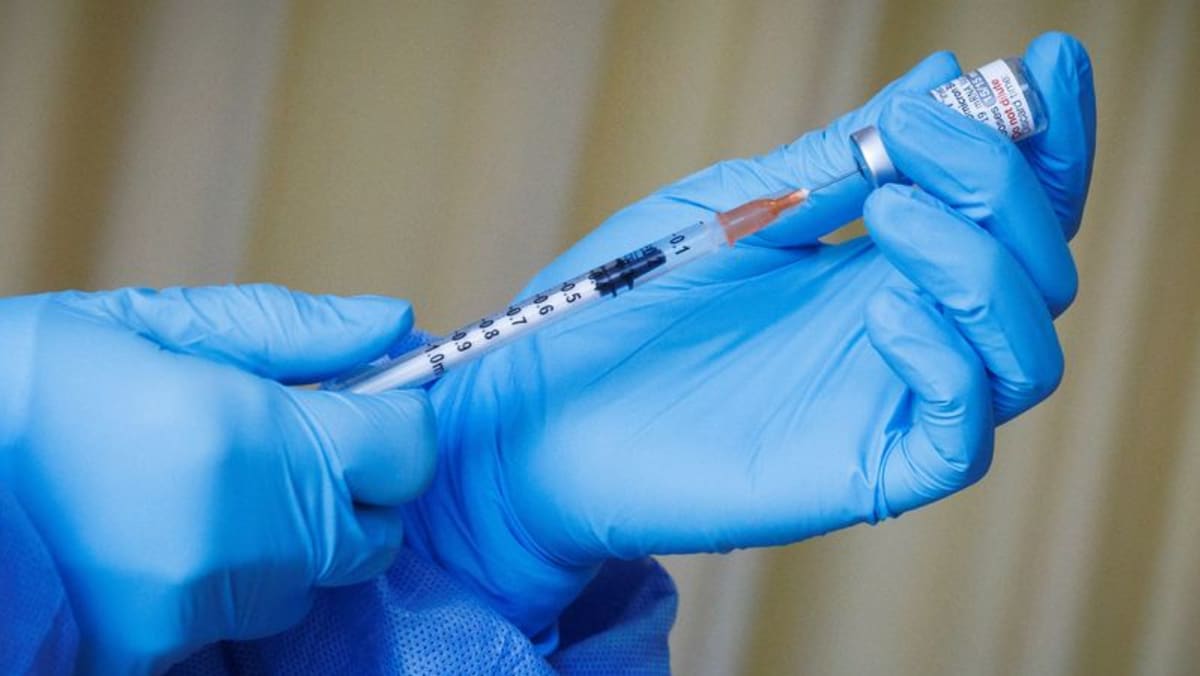 SINGAPORE: The nurse who lost her job after getting a severe reaction to the COVID-19 vaccine is yet to apply for the Vaccine Injury Financial Assistance Programme (VIFAP), the Ministry of Health (MOH) said on Wednesday (Jan 25).
In a response to CNA's queries, the ministry said it has "reached out to her to check if she would like to submit an application".
The scheme provides "one-time goodwill financial assistance" to individuals who experienced serious side effects that are assessed by a doctor to be related to COVID-19 vaccines administered under the National Vaccine Programme in Singapore.
This includes the Pfizer-BioNTech/Comirnaty vaccine, Moderna/Spikevax vaccine and Novavax/Nuvaxovid vaccine. Sinovac-CoronaVac vaccinations are also eligible if received from Oct 23, 2021.
Singaporeans, permanent residents or long-term pass holders who have been recommended to receive the COVID-19 vaccine are eligible for the payout.
CLOSE TO S$1.9 MILLION IN VIFAP PAYOUTS
In its statement, MOH added as of Dec 31, 2022, 413 applications have received payouts under the VIFAP, with a total of S$1,895,000 paid out or offered to applicants.
Of these, the ministry said three applicants have been offered a S$225,000 payout under Tier 1, which is extended to individuals who have died or become permanently disabled.
"All VIFAP applications will be reviewed by an independent clinical panel," added MOH. "To qualify for VIFAP, the clinical panel must have assessed that a serious side effect occurred that is related to the COVID-19 vaccine received."
Those who require admission to high dependency or intensive care, with subsequent recovery, will receive S$10,000 under Tier 2, while those who require inpatient hospitalisation, with subsequent recovery will get S$2,000 under Tier 3.
Earlier this month, a High Court ruling stated that the woman suffered a severe adverse reaction to her second dose of a COVID-19 vaccine in March 2021, following which she was hospitalised for 151 days.
She was diagnosed with Involuntary Movement Disorder, leaving her wheelchair-bound and unable to resume her job as a nurse at Singapore General Hospital.