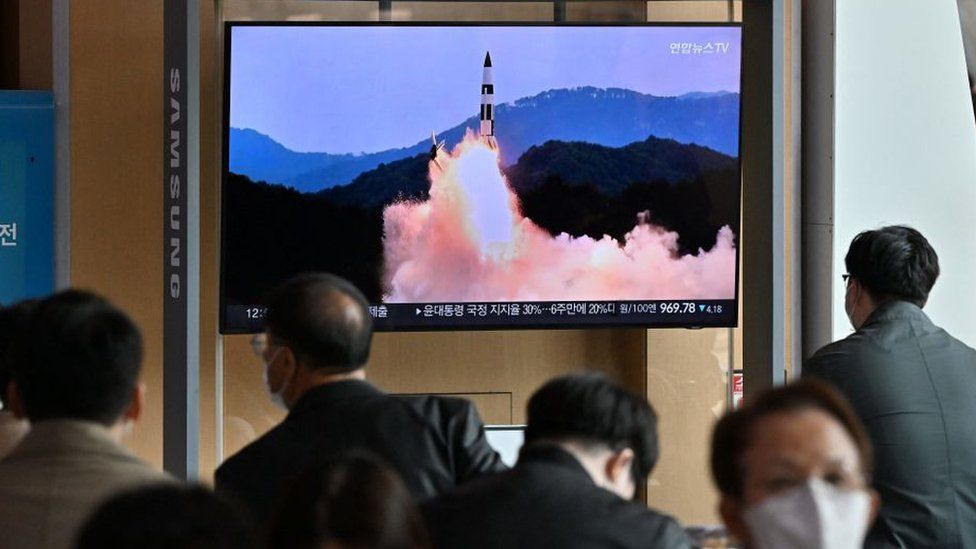 North Korea has fired at least three ballistic missiles into the sea off its eastern coast, prompting a rare air raid warning to sound on a remote South Korean island.
Residents in Ulleungdo were warned to seek shelter as the missiles were fired just before 09:00 (00:00 GMT).
It comes after Pyongyang had warned the US and South Korea to stop conducting joint military drills this week.
It said it would follow-up with "powerful measures" otherwise.