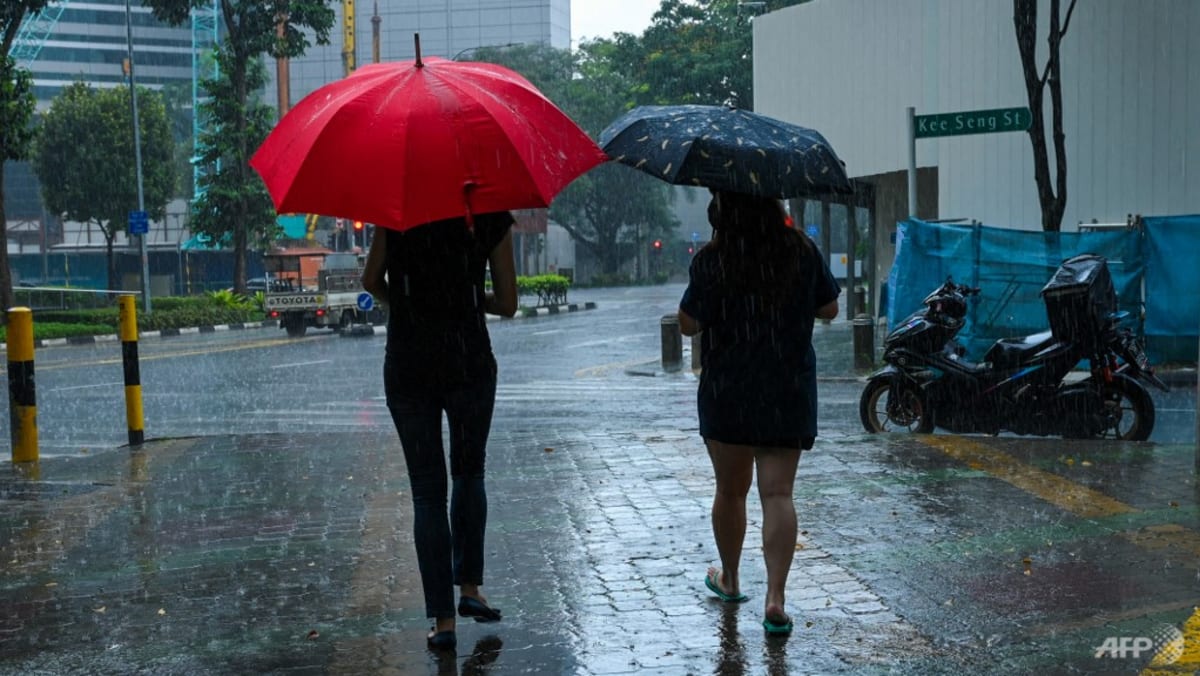 The daily total rainfall of 114.4mm recorded at Upper Pierce Reservoir on Sunday – the first day of Chinese New Year – was the highest during this monsoon surge.
On Tuesday, the rain was heaviest over the eastern part of Singapore, with a total of 61.2mm recorded at Pulau Tekong.
The lowest temperature during this current surge was also recorded on the same day, measuring 22.3 degrees Celsius at Newton and Jurong West.
The Met Service said widespread continuous rain, which may turn "heavy at times", is expected to continue on Wednesday, gradually easing in the night.
Short-duration afternoon showers are forecast for Thursday and Friday.
"Windy and rainy conditions can be expected again with another monsoon surge expected to affect Singapore and the surrounding region from around Saturday," said the Met Service.
"The surge is likely to last over the weekend and bring cool and windy conditions, with daily minimum temperatures of 22 degrees Celsius in some places."
The Met Service noted that the last time a similar monsoon surge occurred was last January. Back then, the highest daily total rainfall recorded was 101.2 mm, and the lowest temperature reached 22.8 degrees Celsius.