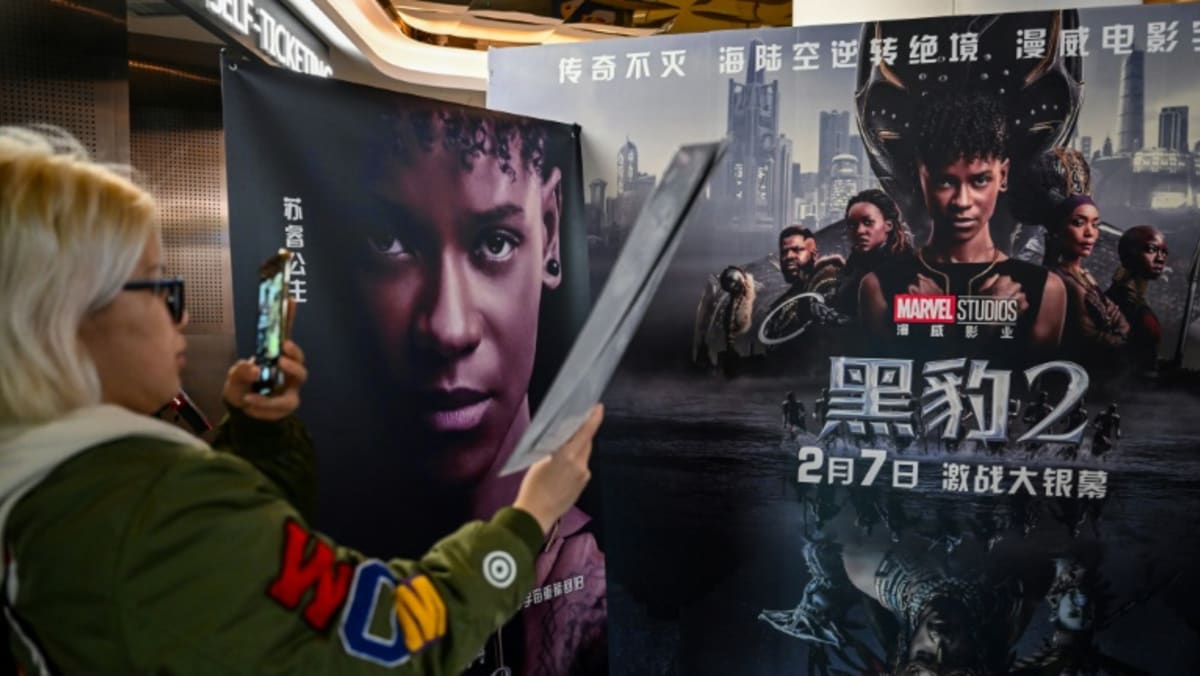 SHANGHAI: Marvel's superheroes began their return to China's massive movie market after an apparent ban of nearly four years on Tuesday, with fans streaming into cinemas to watch Black Panther: Wakanda Forever.
The Disney-owned studio's hugely popular franchises have been absent from Chinese screens since 2019, with no explanation.
Marvel blockbusters have raked in billions globally, and their return to one of the world's biggest movie markets means hundreds of millions of dollars in potential earnings for Disney – the first Black Panther film alone took in US$105 million at Chinese cinemas.
"I'm super excited," said a woman named Chen, beaming as she lined up to enter a packed theatre in Shanghai for the midnight premiere of Wakanda Forever.
"I've had to use streaming sites to watch the last couple of movies … But I hope this means I'll watch Marvel movies more often in theatres now."
The end of the apparent block on Marvel films has coincided with China's loosening of the strict zero-COVID policies that disrupted its entertainment industry for years.
China's communist rulers have also recently eased a tech crackdown, including on the lucrative gaming sector.
"Because of COVID-19, it's already been a long time since we've been to the cinema," said hospital worker Kun, 25, who came to the Shanghai theatre to watch Wakanda Forever with his friends.
"We still have to work tomorrow but it's a rare opportunity so we came here."
For one mother-and-son duo at the Shanghai cinema, the return of Marvel revived a family tradition.
"He's always been a Marvel fan – during the Avengers series, we would always watch the midnight screening," said Lin Fan, with her visibly excited 13-year-old son Jiang Xiaoyi.
Next up for Chinese Marvel fans is Ant-Man and the Wasp: Quantumania, set for release on Feb 17.