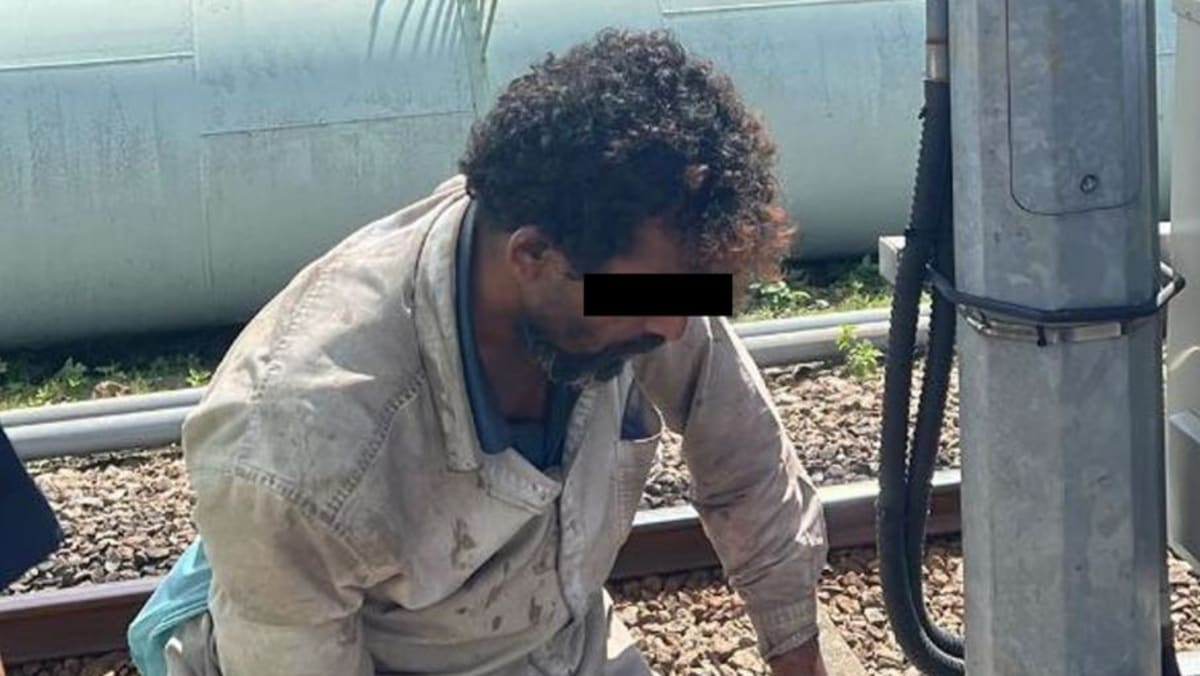 SINGAPORE: Immigration and Checkpoints Authority (ICA) officers arrested a Bangladeshi man for suspected immigration offences on Friday (Mar 9), after he was spotted walking along the train tracks on the Causeway.
Checks showed he was not carrying any original identity documents or travel documents, ICA said in a Facebook post on Tuesday.
"The man was promptly intercepted by ICA officers from Woodlands Checkpoint, before he could pose a safety hazard to ongoing train operations," the authority said.
"ICA takes a serious view on attempts to enter or depart Singapore illegally."
Those convicted of illegal entry can be fined up to S$1,000, jailed up to six months, or both.
ICA said last month that 57 illegal immigrants were arrested last year, as compared to 56 in 2021.
However, the number of cases involving people attempting to enter Singapore under a different or impersonated identity jumped 15-fold from 28 in 2021 to 441 last year.