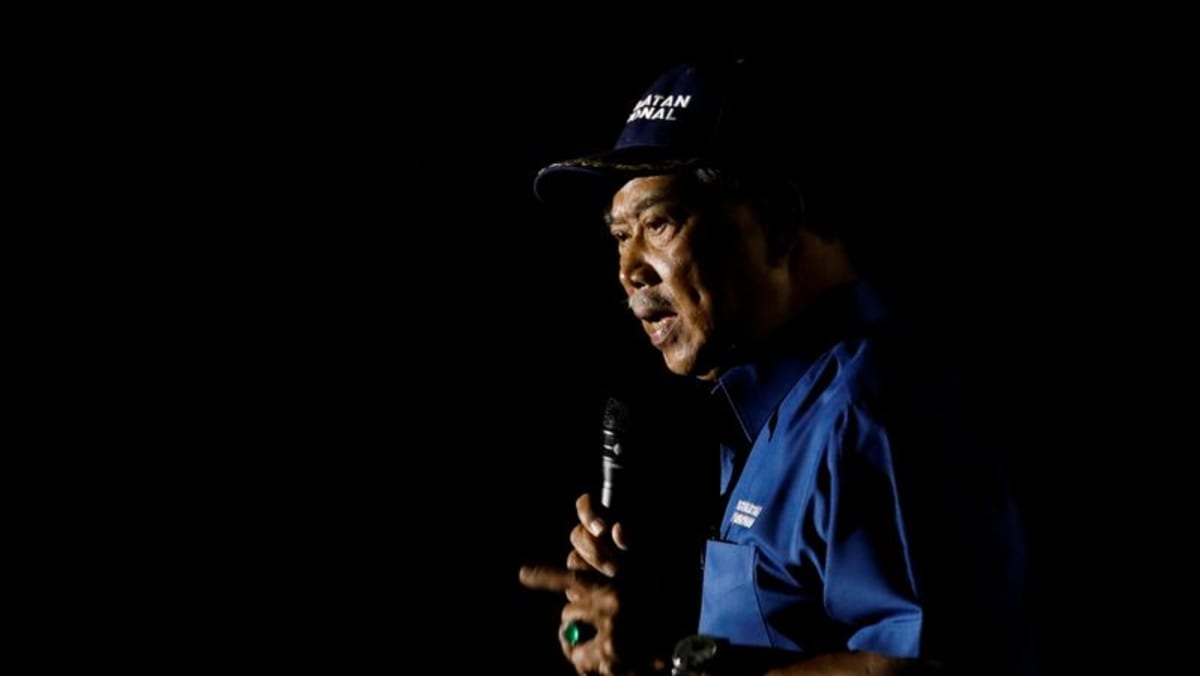 KUALA LUMPUR: Former Malaysian prime minister Muhyiddin Yassin has been barred from travelling overseas, local media reported on Thursday (Mar 9). This came as he was summoned to the headquarters of the country's anti-graft agency in the morning.
According to Free Malaysia Today (FMT), Mr Muhyiddin's Parti Pribumi Bersatu Malaysia (Bersatu) is challenging the travel ban imposed on its party president in a judicial review application filed in the High Court.
The application by Bersatu said that the travel ban was imposed as "Prime Minister Anwar Ibrahim is worried that Muhyiddin will speak about the political changes and developments in Malaysia at an international forum", FMT reported.
Bersatu further claimed that the travel ban was wrongly imposed and was aimed at tarnishing the Pagoh Member of Parliament's reputation, FMT reported.
Separately, Mr Muhyiddin presented himself at the headquarters of the Malaysian Anti-Corruption Commission (MACC) at about 11.15am on Thursday.
The night before, Mr Muhyddin said that he was summoned to the agency at 11am. In a Facebook post on Wednesday night, he denied claims that had been arrested by the authorities after a Malaysian news portal reported that he was nabbed while on a golf course.
Members from Mr Muhyiddin's PN coalition, of which Bersatu is a component party, were seen outside MACC's headquarters on Thursday morning.
Bersatu information chief Razali Idris told local media that Mr Muhyiddin may be arrested on Thursday, though he later said that the party is "waiting to see what happens next", The Star reported.
"We will see what happens next. Today he (Muhyiddin) has been summoned by the MACC and we need to see what their actions are against him," Mr Razali was quoted as saying by The Star.