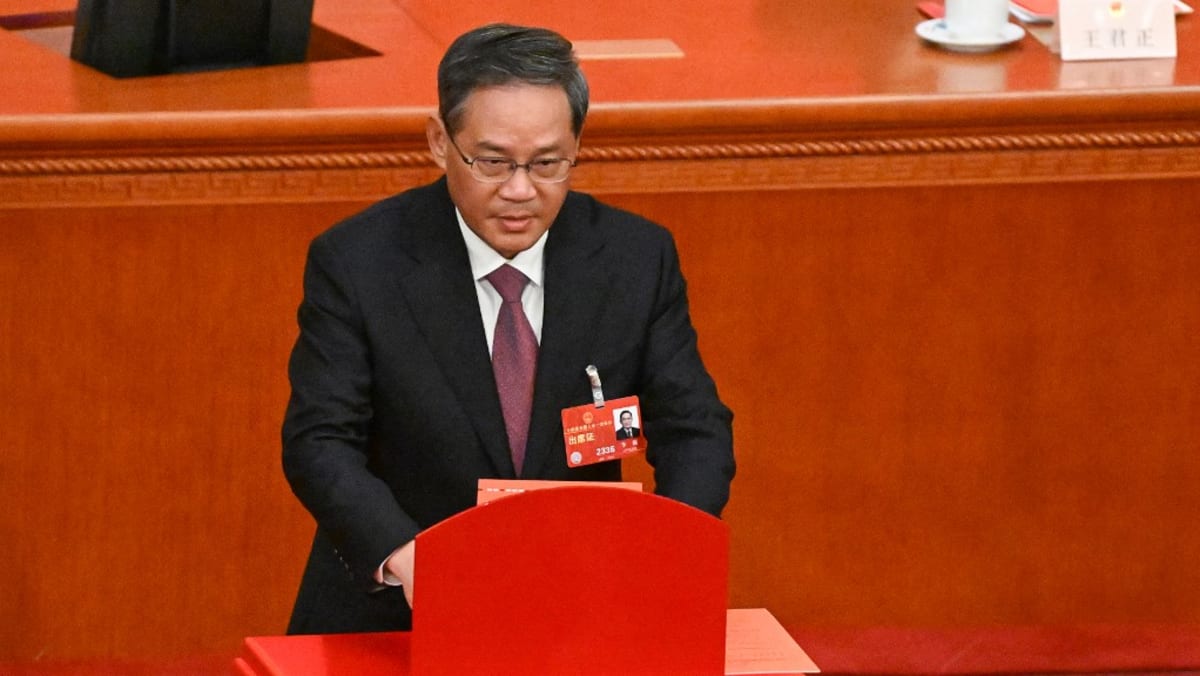 BEIJING: China's parliament on Saturday (Mar 11) confirmed Li Qiang as the country's new premier, with the task of managing the world's second-largest economy.
The former Shanghai party chief replaces Li Keqiang at the end of his two-term limit.
A career bureaucrat, Li was revealed as the pick for China's No 2 job at a major party congress in October when Chinese President Xi Jinping unveiled a leadership lineup stacked with loyalists.
As premier, the 63-year-old will have to grapple with a slowdown in an economy emerging from the COVID-19 pandemic, weak global demand for exports, lingering US tariff hikes, a shrinking workforce and an ageing population.
Expectations of Li are based on his credentials as party chief of the country's largest city Shanghai and governor of neighbouring Zhejiang province – a hub of small- and mid-sized businesses – as well as and perhaps more importantly, his close ties with Xi.
A native of Zhejiang, Li's working relationship with Xi began in the 2000s when the latter was appointed party chief there. Following Xi's eventual move to Beijing and appointment as party general secretary, Li was promoted to Zhejiang governor in 2013, the No 2 role in the provincial government.
Three years later, Li was appointed party chief of Jiangsu province, an economic powerhouse on the east coast of China, marking the first time he held a position outside his home province. In 2017, he was named party boss of Shanghai, a role held by Xi before the president stepped into China's core leadership roles.
In Shanghai, as with his previous posts, Li pursued pro-business policies. In 2018, electric car producer Tesla announced it would build in Shanghai its first factory outside the United States. It broke ground half a year later as the first wholly foreign-owned automaker in China.
His reputation was also defined by the enforcement of lengthy COVID-19 lockdowns in Shanghai, that were criticised as excessive.
Unlike most of his predecessors, Li has no government experience at the national level. Previous premiers Zhu Rongji, Wen Jiabao and Li Keqiang spent five years as executive vice-premier before being elevated to the top economic job.