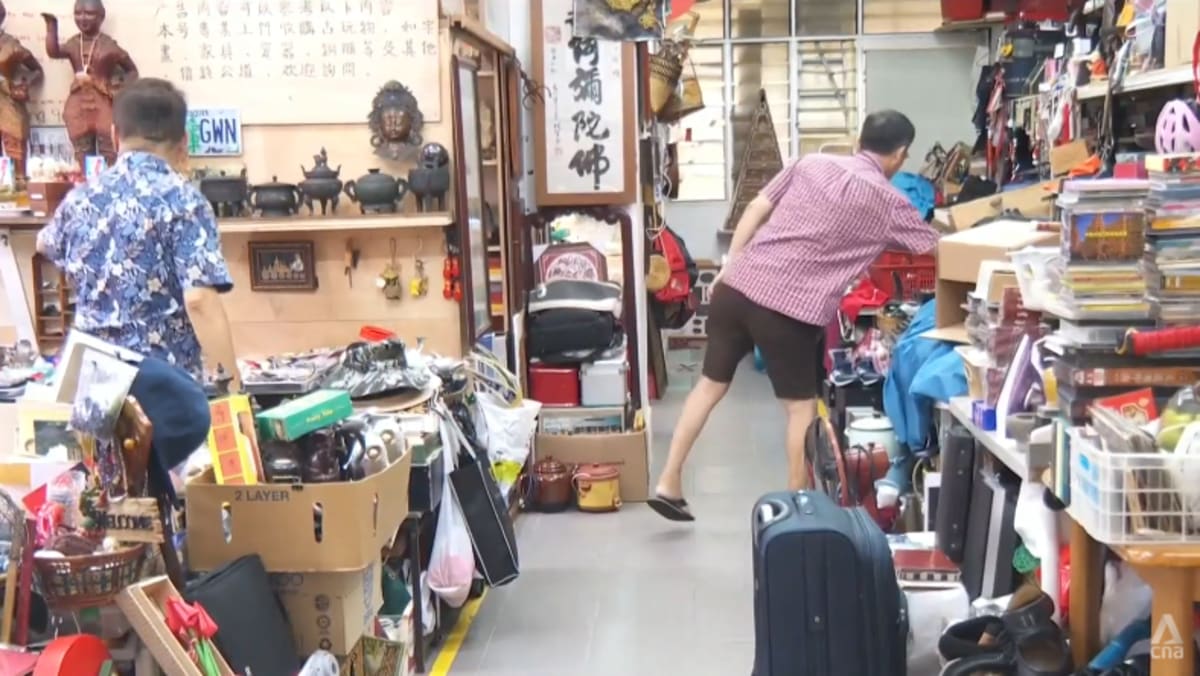 "For those eight days a month (that our stalls are open), we make around S$1,000. After paying rent, I earn about S$600 to S$800," said an elderly dealer who has been working in the trade for more than 40 years.
"For the other days that I'm not here, I work elsewhere. No choice because on weekdays nobody comes here. Some vendors don't get much business at all and it's not worth it for them to set up shop here so they (leave the trade)," he added.
SUNSET INDUSTRY
"Karung guni" means "gunny sack" in Malay, which in the past was hauled on the backs of local rag-and-bone men as they visited homes door-to-door while sounding their horns.
They traditionally collected old newspapers, used clothing, discarded electrical appliances and other unwanted items that can be resold.