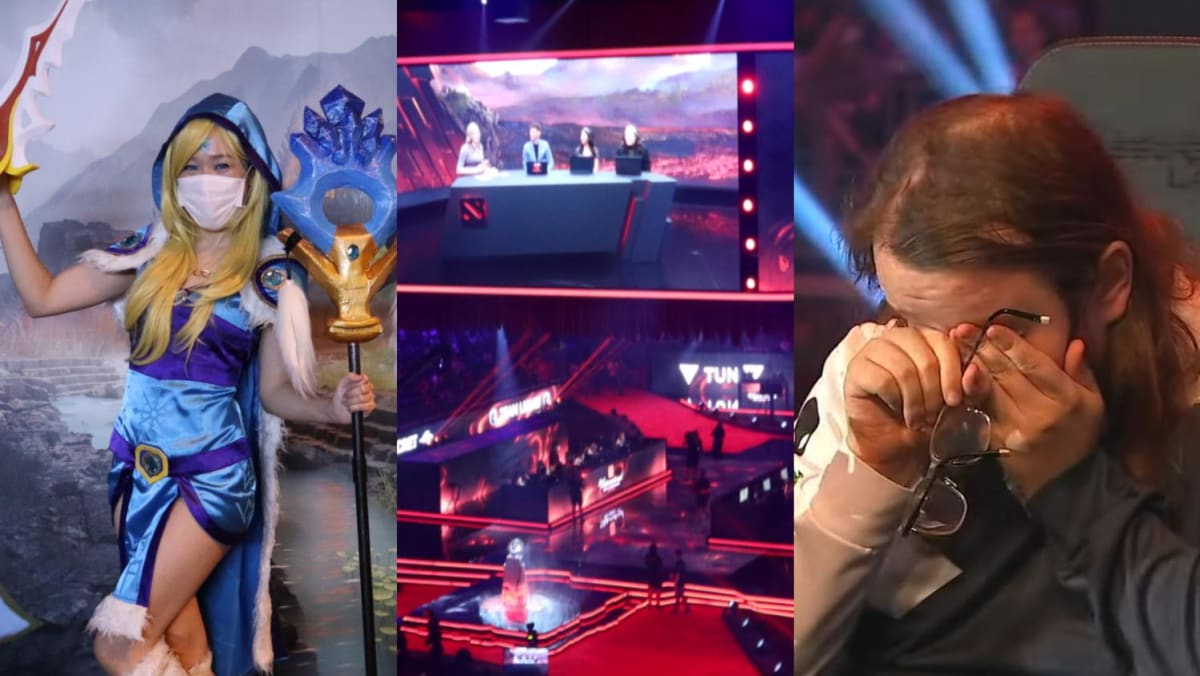 Despite the statistical improbability of an upset, fans will be fans. And there was one Team Secret supporter at the back who refused to give up, shouting his lungs out even as the crowd went quiet while his team got dismantled.
"I've supported Puppey (a player on Team Secret) since TI1," said Lin Tun, 28, from Myanmar, a wee bit breathless. For fans like him, these players have been part of their lives for more than a decade.
After an intense three games, Tundra Esports claimed victory, bringing an end to the day. And I was pumped for more.
"WAR ON THE BATTLEFIELD"
The following day, Sunday, felt different. The crowd's energy was still there but there was also a palpable sense of anxiety. For the teams playing today, it was do or die.
First up, Team Secret was back to square up against Team Liquid. The former ultimately won two games to one and there was an emotional moment as the camera zoomed in on one of the latter's players, Lasse "MATUMBAMAN" Urpalainen, wiping away tears.