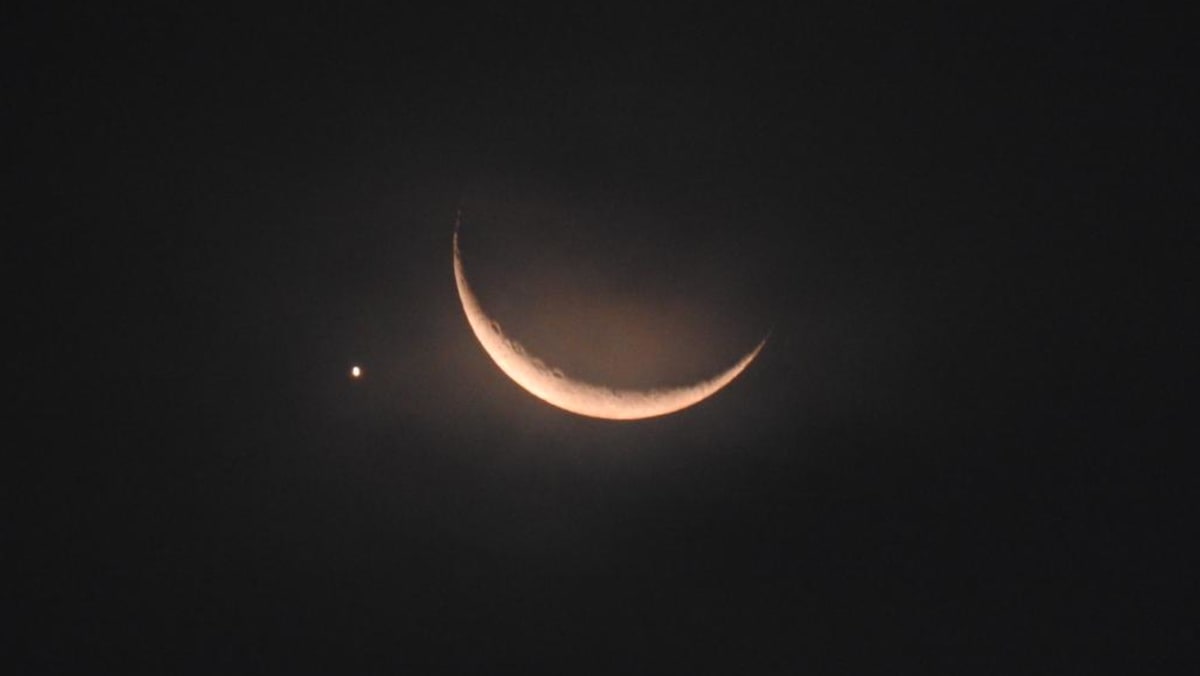 SINGAPORE: Stargazers in Singapore on Friday (Mar 24) night spotted the planet Venus almost at the tip of a glowing crescent moon.
Besides the sun and moon, Venus is the next brightest natural object that can be seen in the night sky with the naked eye.
According to the United States National Aeronautics and Space Administration (NASA), on Thursday, the moon will be a "beautifully slim crescent" hanging just below Venus. On Friday, the Moon will be above Venus.
CNA reader A Kannan captured the conjunction of Venus and the waxing crescent moon from Woodlands.
"The … moon is about 10 per cent full and the brightest planet in our solar system will come close to the moon as seen from the skies," he said, adding that the pictures were taken about 30 minutes before the moon set.
"The conjunction will be seen in several parts of the world as the celestial objects inch closer to each other."