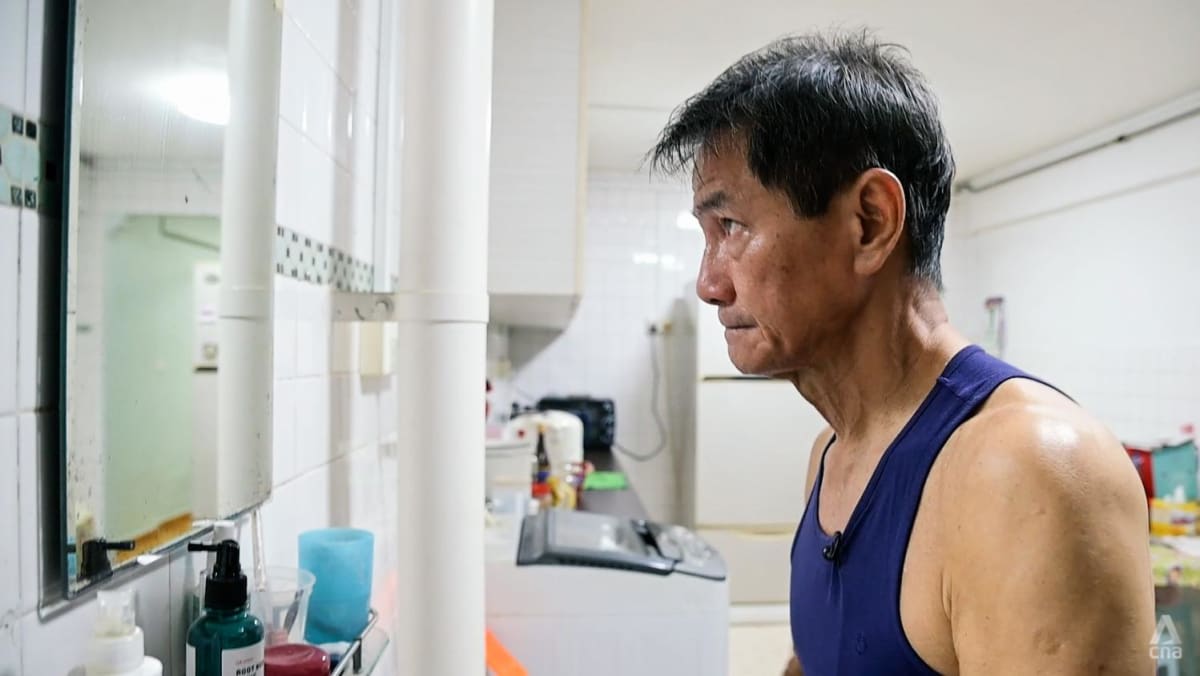 Last August, Poh Lim was released and came under the Mandatory Aftercare Scheme for ex-inmates at higher risk of re-offending; he had to wear an electronic monitoring tag for at least three months as well as observe a curfew.
Up to that point, his track record was not great: His shortest reprieve from jail was four months. The longest was a nine-year stretch in his mid-30s to 40s. The drugs always reeled him in.
But this time, the desire to stay clean is more intense than he has ever felt before. At 66, he owes a lifetime of reparation to his 88-year-old mother who visited him in jail each time, pleading with him to change.
Then there is forgiveness to seek from his estranged adult sons, whom he can picture in his dreams "only as little boys". As age catches up, he is running out of time to rebuild a life destroyed by temptation.
"It's going to be a lot of effort," he says stoically.
CNA Insider got a taste of what this meant, when we caught up with him nearly four months after his release. Over two weeks, we learnt how he was trying to make good on his vow — and why, this time, he just might succeed in turning his life around, with the help of an angel or two.
THE UNEXPECTED EMPLOYER
By about 7am, Poh Lim gets ready for work. He picks out a blue shirt and light grey jeans that comfortably cover the GPS tracker strapped to his ankle. "It doesn't really bother me," he says. "But others might think otherwise lah."
Mum, whom he shares a room with, is awake. He hugs her gingerly. "Just call me if you need anything hor," he tells her.