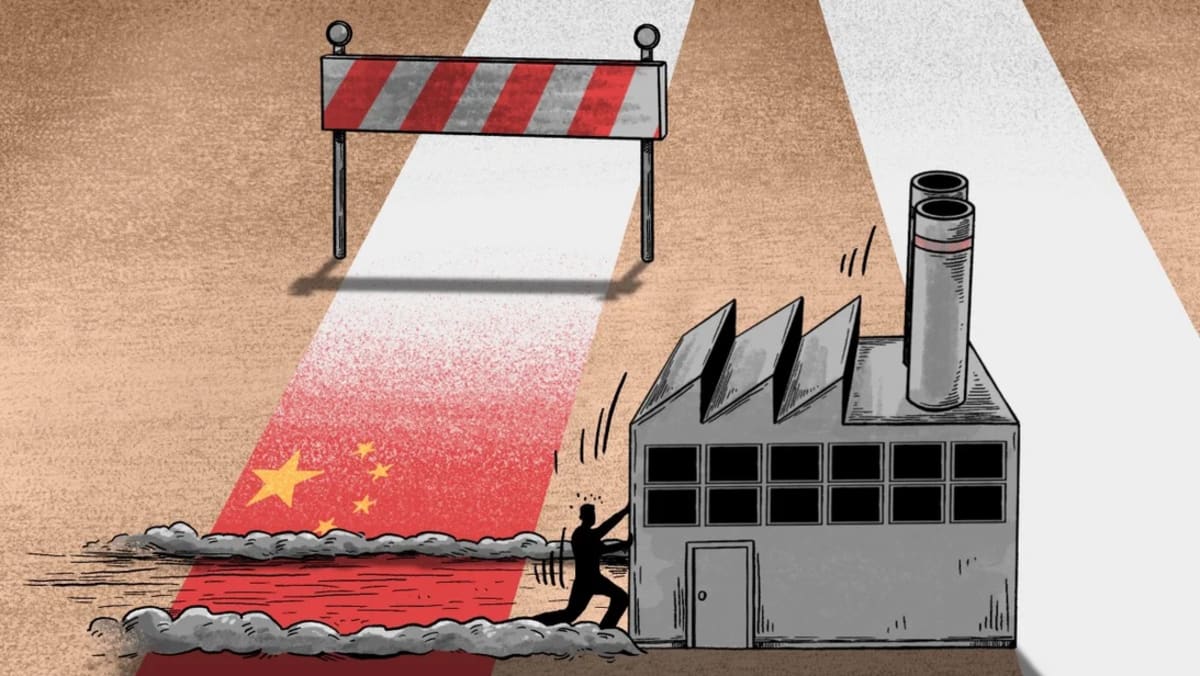 And he says the trend is being seen across the board, "not only in our industry".
"Many [firms] in the bicycle, sports equipment and clothing sectors are facing the same challenge," he said, "as the inventory pressure facing European and American clients is very high."
Dan Digre, CEO of loudspeaker manufacturer Misco Speakers, based in the US state of Minnesota, said he had to delay shipments for four to five months due to his clients' excessive inventories. Still, he does not expect the trend to derail supply-chain adjustments.
"It's a tricky time now … we're not seeing supply-chain delays, but demand push-backs," he said, referring to customers requesting that product deliveries be postponed. "There is no delay (in embracing) the China-plus-one model, but companies will slow production with the weak demand."
The model, as it has commonly become known, involves manufacturers staying in China, but reducing their outsized reliance on it as a production base by shifting operations elsewhere.
Digre said his company also adjusted its supply chain to avoid punitive tariffs imposed by the US and China on each other amid their trade war that began in 2018.
"The company has moved its production from the US to China to escape the high import tariffs on certain components. At the same time, some finishing products made in China will be moved to the plus-one production lines to avoid import tariffs when they are shipped back to the US," he said.
Matthew Fass, president of Maritime Products International in the US state of Virginia, said the inventory situation, the trade war and depressed demand have all complicated the decision-making process surrounding supply chains.
"We are still trying to understand the 'new normal' with supply-chain management and even consumer trends coming out of COVID-19," Fass said. "This current dynamic does make it more challenging to understand the best ways to work toward healthy supply-chain diversification.
"It is a misperception (to think) that many of the seafood supply chains exist in China based solely on some easily interchangeable availability of labour or a favourable regulatory environment," he said, noting how supply chains take decades to build up.
In the midst of this growing trend by companies to relocate and diversify operations to reduce their China exposure, domestic analysts have been sounding alarms about economic impact. And many have called on Beijing to take steps to retain leading foreign companies amid such supply-chain adjustments, while also urging Chinese companies to upgrade their industrial chains.
Chinese leadership has responded with an all-out push to woo foreign investors. But still, China reported a drop in foreign direct investment inflows during the first four months of this year. And its recent national security raids of foreign consultancy firms have pushed foreign companies to further reassess the risks associated with operating in China.
"There's been talk that the US-led decoupling is a delusion, but I don't agree. Once companies leave, they won't come back," said Liu Kaiming, head of the Shenzhen-based Institute of Contemporary Observation, which monitors the working conditions of Chinese contract manufacturers.
"A large number of Chinese companies also continue to invest in overseas capacity to survive," Liu said. "This is a trend that will not stop.
"China's re-export trade to ASEAN (countries) over the past two years has been substantial, mainly in the export of raw materials, which will actually increasingly be produced in Vietnam and other emerging markets."
Raymond Yow, a US trader who imports home-improvement products such as household decorations, cement boards, solar panels and LED lights to American retailers, attended the Canton Fair in Guangzhou last month, browsing new products and meeting manufacturers.
But he also planned to go to Vietnam and Indonesia to explore potential new and cheaper supplies.
Yow was already thinking about importing from Indonesia – where wood resources are abundant and prices are low. But an increase in overseas consumer opposition to Chinese-made products, especially in the middle parts of the US, has put pressure on his retail clients, giving him further impetus to take action.
"'Replace those made in China if you could,' they would suggest," he said.
Nonetheless, Yow noted how doing business in China still has its "incomparable advantages", compared with Southeast Asia. He pointed to greater e-commerce convenience, relatively efficient logistics, and more sophisticated industrial and supply chains.
But because of that external pressure, he has to seek more diversification options, even though the undertaking means a lot more work.