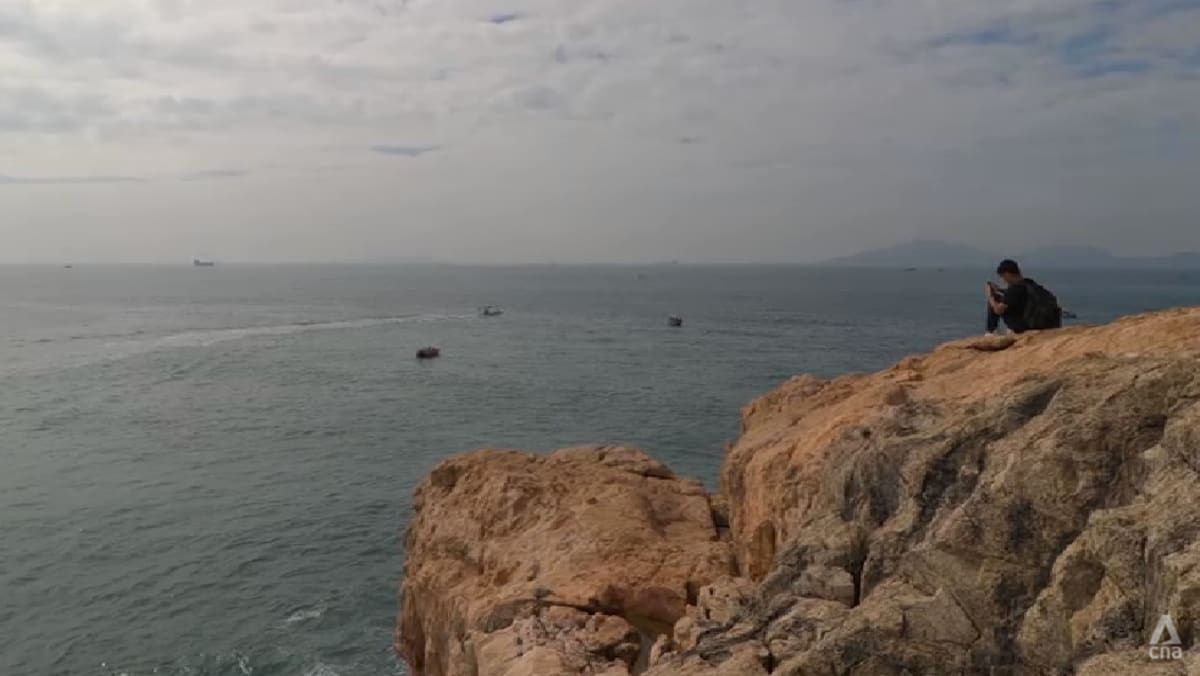 Hong Kong is no stranger to typhoons, but Mdm Yeung said that they have never been so devasting until Typhoon Mangkhut hit. Her losses amounted to about US$17,000.
"Some seafood, water generators, four refrigerators, a washing machine, and a TV were all damaged due to the flooding. The cabinets were all soaked and even got mouldy. I had to replace everything and even repave my floors."
Mdm Yeung now props her cabinet and appliances up on a platform. She's even single-handedly laid brick walls around her terrace to prevent water from flowing in.
EXTREME WEATHER EVENTS TO COME
Such defences are now a necessity, as the typhoon may not be the last of the extreme weather events to impact the city, with the world's ocean temperatures hitting a record high last year.
Climate scientists have predicted that global warming will fuel more intense typhoons in Hong Kong and that the frequency of severe storm surges will increase.
When that happens, Mdm Yeung's makeshift barriers will not stand a chance. The 10 per cent of Hong Kong residents who live less than 5m above sea level will also not be spared.
But Hong Kong is working to improve its chances against another similar occurrence. With major development projects like the ambitious Northern Metropolis coming up, the city now has a fresh start to build sturdier defences.
WEATHER-PROOFING THE CITY
Under its 2050 Climate Action Plan, authorities will strengthen coastlines by building more rock walls and breakwaters to cushion the impact of waves.
They have also set aside US$153 million for an inter-reservoirs scheme aimed at reducing flood risk in new developments. It links Kowloon Byewash Reservoir and Lower Shing Mun Reservoir.
Private developers will also have an increasingly critical role to play, especially as new towns like the Northern Metropolis are in the pipeline. This includes installing typhoon-resistant windows to guard against extreme storms and fortifying buildings with flood barriers in low-lying areas.
"We actually use low carbon materials in our development stage. We engage an independent consultant to also work with us to have the climate risk assessment to cover over 170 properties in Hong Kong and that includes new and existing buildings," said Ms Melanie Kwok.
Ms Kwok is assistant general manager of sustainability at Sino Group.
Buildings in the city are also getting a green facelift through urban farming, which Ms Kwok said helps promote decarbonisation and reduce heat.
The group has 19 farms in Hong Kong and one in Singapore, spanning across 56,000 sq m. It has also installed more than 3,000 solar panels across its properties.
But climate resilience goes beyond just adaptive infrastructure, said Ms Kwok.