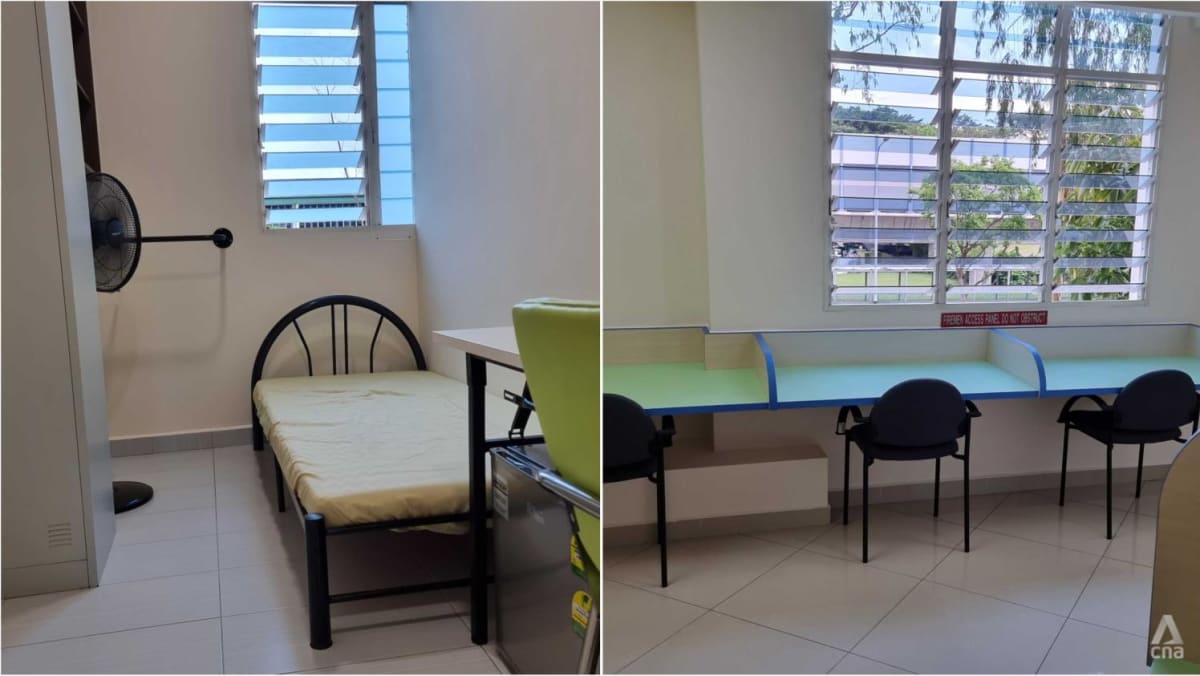 Dr Harry Tan, research fellow at the Institute of Policy Studies, who has done research on homelessness, social inequality and housing insecurity, said that the feedback from tenants is that they would want a room to themselves.
The new arrangement will let tenants have their own room while having a dormitory environment, said Dr Tan.
"It's very different," he said. "It works pretty well for people who want to have their own privacy."
Mr Lee added that while authorities are "making do" with existing infrastructure for the pilot, it will test out the model and see what changes need to be made.
"In a year or two, when we have better data, we'll have a better sense of whether this kind of model will work. Then we may mainstream this as part of our rental flat offerings, including new built rental flats, as well as retrofitting existing or older rental types as well," he said.
Authorities said that they are still working out the rental rates for the rooms. Currently, rent for one-room public rental flats range from S$26 to S$205 depending on one's income level and other eligibility criteria.
HDB's website states that most applicants have a household income below S$1,500 but those with higher incomes can still apply for an evaluation of their eligibility.