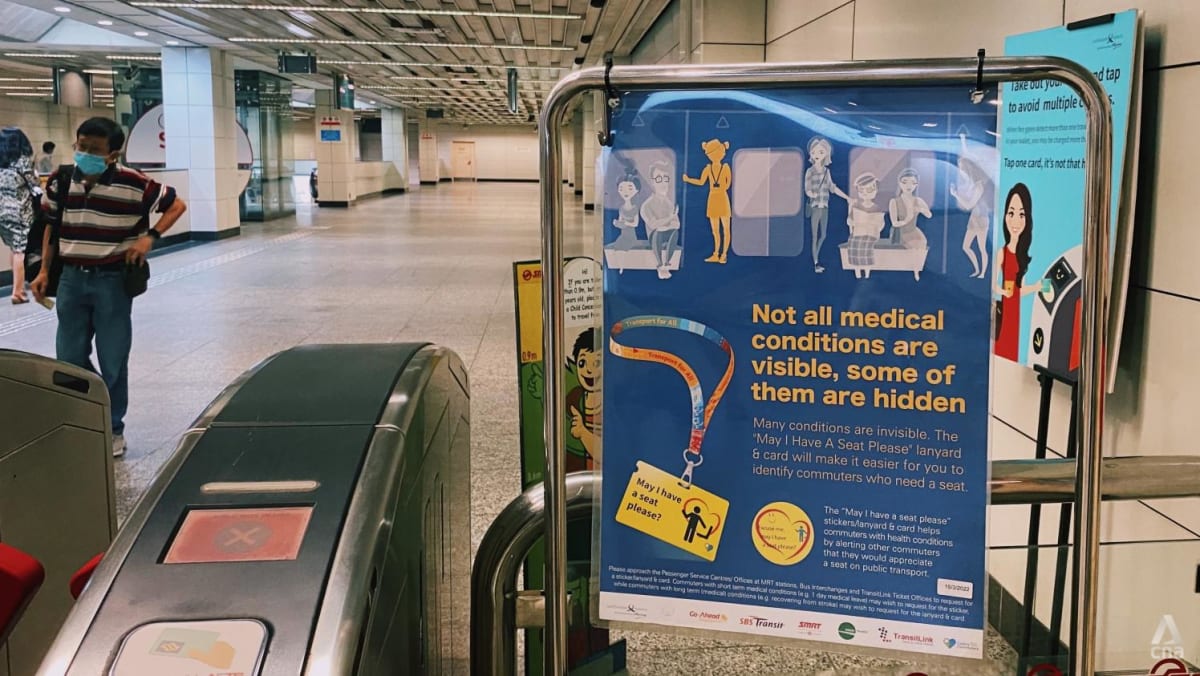 In response to a parliamentary question in February about the training that public transport operators receive to accommodate commuters with various disabilities, Transport Minister S Iswaran said that they have "training programmes, developed in consultation with various social service agencies, to equip their staff with the skills to look out for and assist commuters with disabilities, including those with invisible conditions".
CNA understands that some staff may ask about the condition to assess whether to hand out a sticker or lanyard.
If the individual needs a seat on public transport just for that day, for instance, a sticker may be given. But if the individual has a more long-term condition, a lanyard may be given instead.
A Facebook post by Caring SG Commuters on Feb 24 also highlighted that the sticker "is more suitable for people with short-term medical conditions".
"If you are unable to get the immediate attention of other passengers, you may wish to approach someone and show them the card," the post added.
"However, do understand that some other commuters may also require a seat during their commute."
As of end-2022, about 8,500 stickers and 5,500 lanyards had been distributed.