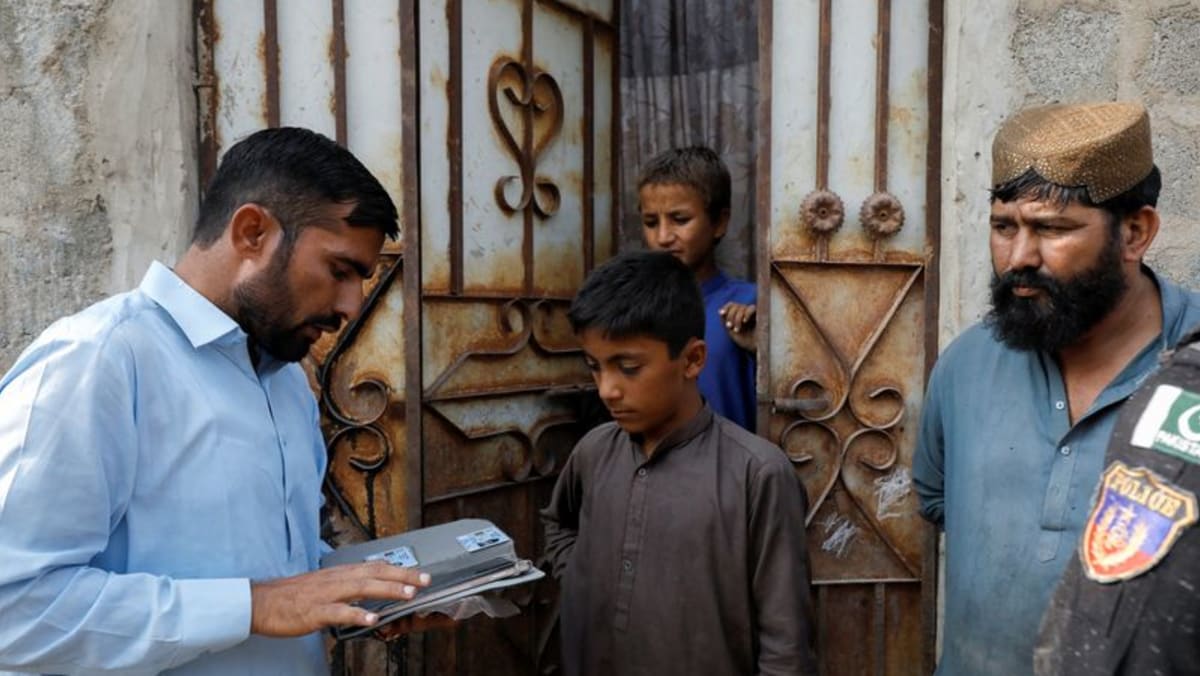 In the southern port city of Karachi, where hundreds of thousands of Afghans live, police carried out door-to-door searches in refugee settlements along with officials of the national database authority.
In one area on the outskirts of the city, a slum settlement of hundreds of small houses, officials knocked on the doors and asked residents to provide identification, which was cross-checked by electronic tablets.
Reluctant and visibly distressed residents allowed a female police officer into their homes to verify the identification of women and children as well. None of the families wanted to speak to Reuters journalists present at the site.
There was no resistance and search parties did not have to use force and returned documents of those whose documents checked out.
Thousands of Afghans have gone underground in Pakistan fearing deportation, saying they feared for their lives if they returned to Afghanistan, which is now run by the Islamist Taliban movement following the hasty and chaotic withdrawal of US-led western forces in 2021.
The International Organization for Migration (IOM) said in a press note that the sudden arrival of hundreds of thousands of Afghans had created a fresh crisis in Afghanistan where the returnees needed aid and shelter as winter sets in.
"With over six million people already internally displaced throughout the country, Afghans returning from Pakistan face a precarious, uncertain future," IOM said.